Stress management for new moms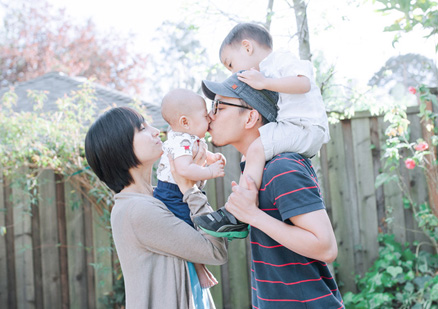 You're barely sleeping. You're exhausted beyond words. Everything you own is covered in breast milk and baby drool — or worse. The thought of doing anything except taking care of your baby has gone out the window, because right now, nothing matters more than your little one. And that's kind of okay for a while.

Whenever you feel overwhelmed, remember that life will eventually get back to normal. Until it does, here are some tips to help you cope:
Get out. Take a walk. Break out the stroller and get some fresh air. Exercise and a change of scenery are good for you and your baby.
Rethink your priorities. Do what's most important to you and put the rest on hold. So what if your house is messy or the laundry is piling up? It can wait.
Join a new mom's group. Get together with other moms in your neighborhood, or ask us about our parenting classes and groups.* Your pediatrician can also help steer you in the right direction.
Take it easy. Try to sleep when your baby sleeps. If you can't, listen to music, read a book, or watch a favorite movie. Anything that makes you feel relaxed is a bonus.
Before you know it, your little one will be taking those first baby steps toward independence, and you'll be taking big steps to feeling like yourself again.
*Some classes may require a fee.
Ask your friends and family to sign up for meals, laundry, or watching baby while you get some well-deserved sleep!