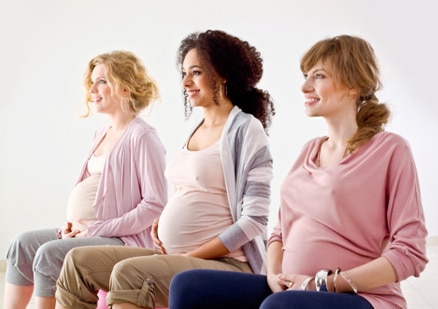 Step into the journey of pregnancy and parenthood with confidence. Our educational programs let you connect with other parents while you learn about pregnancy, labor, birth, breastfeeding, baby care, safety, and parenting.
Some programs are open to non–Kaiser Permanente members, too. Call 1-415-833-3450 for more information.
Baby and me
For parents with infants to 7 months. Discussion and support on various parenting issues — growth, environment, feeding, crying, sleeping, safety, illness, return to work, and more. Members only.
Breastfeeding and the working mother
This class is for postpartum mothers who plan to return to work, school, or other activities and want to continue breastfeeding. The class covers topics such as getting organized, pumping and storing breast milk, and nurturing yourself. Members only.
One 2-hour session

No fee
Breastfeeding support group visit
A weekly group for breastfeeding moms and babies to provide ongoing support with a lactation consultant in a group setting. Lactation consultant referral required. Members only.
Coping with labor the natural way
A single-session workshop for women and their partners, focusing on non-medical comfort measures such as breathing techniques, massage, relaxation, visualization, and comfortable positions for labor and birth. Please bring a blanket and two pillows. Members only.
One 3-hour session

No fee
Emotional well-being in pregnancy and postpartum support group
Are you having trouble shaking the postpartum blues? Have you been anxious or worried during your pregnancy, or with your new baby? If you're dealing with emotional ups and downs, try our weekly support group for pregnant and postpartum women. The group is led by a clinical social worker and psychiatrist and offers support, education, and coping skills to manage stress. Infants are welcome. Members only.
Lactation consultant appointments
If you're experiencing difficulty with breastfeeding, schedule an appointment with a lactation consultant who can address your questions and concerns. Members only.
Maternity tour
Take a tour of our maternity unit and learn more about our San Francisco Medical Center. Please do not bring children younger than 6 years. Please arrive promptly. Members only. Available in Cantonese and Spanish.
Prenatal series: The prenatal series consists of four classes recommended for all expectant parents
Healthy pregnancy (first and second trimester)
Learn about common symptoms in the first and second trimesters, comfort measures, nutrition and exercise, staying healthy during pregnancy, and Kaiser Permanente resources. Examine emotional changes during pregnancy and beyond. Learn practical ways to cope with the ups and downs of pregnancy, preterm labor precautions, and fetal movement.
Late pregnancy (third trimester)
Provides an overview of labor and birth, hospital procedures, options for pain relief, and caring for yourself and your baby at home. A virtual hospital tour is included.
Introduction to pediatrics and newborn care
Learn about the Pediatric Department, routine visits, and immunizations. Practice diapering, bathing, and discuss normal newborn behavior.
Breastfeeding basics
Get breastfeeding off to a good start. Learn how your milk supply is established, positioning, latch, and how to tell if your baby is getting enough milk. Members only. Available in Spanish and Cantonese.
Preparing for childbirth
Few events are more exciting than the birth of your baby. Get prepared by learning what to expect before, during, and after delivery. Practice breathing and relaxation techniques to ease labor and delivery, and understand your options for managing labor and using a birthing coach for support. Take this class during the last three months of pregnancy. Bring pillows or a mat as some of the exercises are performed on the floor. Early registration is recommended. Members only.
Preparing for childbirth refresher
This three-hour class is for couples who have experienced childbirth and want to review techniques for coping with labor and birth. Please bring two pillows and a blanket. Members only.
One 3-hour session

No fee
Sibling preparation
This single-session class helps your 3- to 6-year-old prepare for your new baby's arrival. Children learn through discussion, play, and a tour of the hospital maternity area. Please accompany your child to this class. Members only.
CPR for infants and children
Learn basic lifesaving skills for choking, drowning, poisoning, suffocation, and electric shock for babies and children up to age 10. This class for parents, grandparents, and babysitters teaches how to respond quickly in an emergency as well as home baby-proofing and accident prevention. Hands-on practice with CPR and choking scenarios. This course does not provide first-aid training or Emergency Medical Services Authority (EMSA) certification for licensed childcare providers. Adults only. Open to the community.
One 2½-hour session

Fee applicable
How to register for an educational program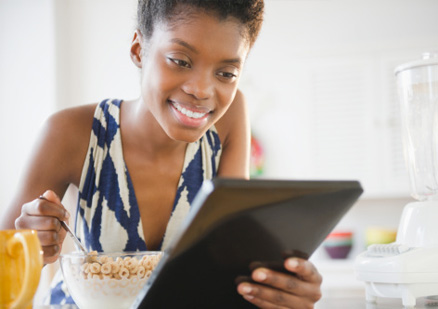 To register in-person, please visit:
Health Education Department
Kaiser Permanente Medical Center
2241 Geary Blvd.
San Francisco, CA 94115
415-833-3450
Get Directions
Health Education Department
Kaiser Permanente Medical Center
1600 Owens St.
San Francisco, CA 94158
Get Directions
Call the Health Education Department at 415-833-3450 weekdays from 9 a.m. to 5 a.m.
Healthy living stores
Stop by and check out our quality products for new parents. Learn helpful tips, expand your library of resources, or find breastfeeding suppliers.
Health Education Department
Kaiser Permanente Medical Center
2241 Geary Blvd.
San Francisco, CA 94115
415-833-3450
Get Directions
For additional information, call the Health Education Department at 415-833-3450, weekdays from 9 a.m. to 5 p.m. or email sfhealthed@kp.org.


Northern California members:
Visit Your Pregnancy to sign up for prenatal classes, get weekly emails, view and prepare for appointments, and more.
Learn about CenteringPregnancy®, a unique prenatal care program that includes group support with other new moms.
Download our Birth Preferences form.