South San Francisco Medical Center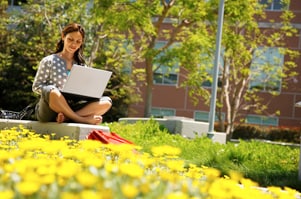 Hospital
Centro de atención KP
1200 El Camino Real
South San Francisco, CA 94080
650-742-2000
---
Encuentre información sobre
Emergency services, 7 days
Information
916-784-5987 (linea TTY para personas con problemas auditivos o del habla)
Operator
Servicios disponibles
Servicios de emergencia
Servicios fuera del horario normal
Servicios de farmacia
Servicios no disponibles
Sin servicios de atención urgente
Map ends
---
Sobre este centro de atención

Accessibility: P, EB, IB, R, E, T
This facility fulfills basic and medical equipment accessibility standards.
These accessibility standards also apply to the following buildings: Medical Office Building
1200 El Camino Real meets the following Accessibility standards: Accessibility: P, EB, IB, R, E, T
This facility fulfills limited Accessibility standards.

Disability access
It's our policy to make our facilities and services accessible to individuals with disabilities, in compliance with federal and state laws that prohibit discrimination based on disability. Kaiser Permanente provides (1) access to service-animal users except where the animal poses a significant risk to health or safety; (2) appropriate auxiliary aids and services when necessary to ensure effective communication with individuals with hearing, cognitive, and/or communication-related disabilities, including qualified sign language interpreter services and informational materials in alternative formats (examples include large print, audio tape/CDs, electronics texts/disks/CD-ROMs, and Braile); and (3) accessible exam rooms and medical equipment for individuals with disabilities.
Hospital and Medical Offices


kp.org/southsanfrancisco
National Provider Identifier (NPI)
1982774337
California License Number
220000022


California License Name
Kaiser Foundation Hospital - South San Francisco


S San Francisco Annex OP Pharmacy - 1200 El Camino Real, Floor 1, Room 1-142
Pharmacy license: HSP 39109
Pharmacy NPI: 1598813313

S San Francisco IP Pharmacy - 1200 El Camino Real, Hospital Tower, Floor 3
Pharmacy license: HSP 32670
Pharmacy NPI: 1205988284

S San Francisco Main OP Pharmacy - 1200 El Camino Real, Parking Structure, Room 201-702
Pharmacy license: PHY 22256
Pharmacy NPI: 1063560845

S SF Oncology Infusion Pharmacy - 1200 El Camino Real, Floor 1, Room 1R191
Pharmacy license: PHY 46813
Pharmacy NPI: 1609924448

---
Atención de emergencia y atención fuera del horario normal
---
Servicios de farmacia
---
Departamentos y especialidades
---
Servicios y amenidades
---
Si desea encontrar:
el horario de atención de un proveedor, busque en nuestro directorio de centros de atención
los proveedores incluidos en su plan o que aceptan pacientes nuevos, llame al 1-800-464-4000 (sin costo) o al 711 (línea TTY para personas con problemas auditivos o del habla)
La información de este directorio en línea se actualiza periódicamente. La disponibilidad de médicos, hospitales, proveedores y servicios puede cambiar. La información acerca de un profesional de la salud nos la proporciona el profesional de la salud o se obtiene en el proceso de certificación de credenciales. Si tiene alguna pregunta, llámenos al 1-800-464-4000 (sin costo). Para personas con problemas auditivos y del habla: 1-800-464-4000 (sin costo) o línea TTY al 711 (sin costo). También puede llamar al Colegio de Médicos de California (Medical Board of California) al 916-263-2382 o visitar su sitio web (en inglés).

Queremos comunicarnos con usted en el idioma con el que se sienta más cómodo cuando nos llame o nos visite. Los servicios de interpretación calificados, incluido el lenguaje de señas, están disponibles sin ningún costo, las 24 horas del día, los 7 días de la semana, durante todos los horarios de atención en todos los puntos de contacto. No recomendamos que la familia, los amigos o los menores actúen como intérpretes. Solo se usan los servicios de un intérprete y personal calificado para proporcionar ayuda con el idioma. Esto puede incluir proveedores, personal e intérpretes del cuidado de la salud bilingües. Están a su disposición diferentes tipos de comunicación: en persona, por teléfono, por video u otras. Obtenga información sobre los servicios de interpretación. 
Si desea reportar un posible error con la información de un proveedor o un centro de atención, comuníquese con nosotros. 
Los afiliados de Kaiser Permanente tienen el mismo y completo acceso a los servicios cubiertos, incluidos los afiliados con alguna discapacidad, como lo exige la Ley Federal de Americanos con Discapacidades (Federal Americans with Disabilities Act) de 1990, y la sección 504 de la Ley de Rehabilitación (Rehabilitation Act) de 1973.
Kaiser Permanente toma en cuenta los mismos niveles de calidad, la experiencia del miembro o los costos para seleccionar a los profesionales de la salud y los centros de atención en los planes del nivel Silver del Mercado de Seguros Médicos, como lo hace para todos los demás productos y líneas de negocios de KFHP (Kaiser Foundation Health Plan).Es posible que las medidas incluyan, entre otras, el rendimiento de Healthcare Effectiveness Data and Information Set (HEDIS)/Consumer Assessment of Healthcare Providers and Systems (CAHPS), las quejas de los miembros/pacientes, las calificaciones de seguridad del paciente, las medidas de calidad del hospital y la necesidad geográfica. Los miembros inscritos en los planes del Mercado de Seguros Médicos de KFHP tienen acceso a todos los proveedores del cuidado de la salud profesionales, institucionales y complementarios que participan en la red de proveedores contratados de los planes de KFHP, de acuerdo con los términos del plan de cobertura de KFHP de los miembros. Todos los médicos del grupo médico de Kaiser Permanente y los médicos de la red deben seguir los mismos procesos de revisión de calidad y certificaciones.
Kaiser Permanente aplica los mismos criterios en cuanto a la distribución geográfica para seleccionar los hospitales en los planes del Mercado de Seguros Médicos y en cuanto a todos los demás productos y líneas de negocio de Kaiser Foundation Health Plan (KFHP). Accesibilidad a las oficinas médicas y centros médicos en este directorio: los miembros tienen acceso a todos los centros de atención de Kaiser Permanente.
From I-280
Take Hickey Blvd. to El Camino Real. Turn right.
From I-380
Take El Camino Real north.
From BART
Exit at the South San Francisco station and take SamTrans bus 390 southbound. The ride is approximately two minutes. Exit the bus across the street from Kaiser Permanente, on El Camino Real. To return to the BART station, take SamTrans bus 390 northbound.
To Daly City Medical Offices
From the South San Francisco BART station, take SamTrans bus 133 westbound. The ride is approximately three minutes. The offices are located at 395 Hickey Blvd. To return to the BART station, take SamTrans bus 133 eastbound.
Public transportation is subject to change.

Esta página fue actualizada por última vez el:
02/03/20