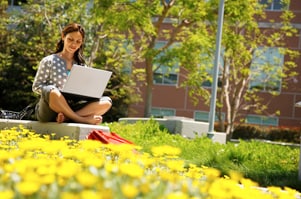 Medical Office Building
Centro de atención KP
2417 Central Ave
Alameda, CA 94501
510-752-1190
---
Encuentre información sobre
Monday through Friday, 8:30 a.m. to 12:30 p.m. and 1:30 to 5 p.m.
Closed Saturday, Sunday, Holidays
Building door opens 7:45 a.m.
Building door closes 5:15 p.m.
Closed Holidays: President's Day, Memorial Day, Independence Day, Labor Day, Thanksgiving, Christmas, New Year's Day
California Relay Service
711 (linea TTY para personas con problemas auditivos o del habla)
Family Practice
Internal Medicine appointments
Obstetrics/Gynecology appointments
Pediatrics appointments
Servicios disponibles
Servicios no disponibles
Sin servicios de emergencia
Sin servicios de atención urgente
Sin servicios fuera del horario normal
Map ends
---
Sobre este centro de atención

Accessibility: P, EB, IB, R, E, T
This facility fulfills basic and medical equipment accessibility standards.
(
What are accessibility standards
?)
Please see listed services on hours of operation


Pharmacy license: PHY 45691
Pharmacy NPI: 1467509794

---
Servicios de farmacia
---
Departamentos y especialidades
---
Servicios y amenidades
---
Si desea encontrar:
el horario de atención de un proveedor, busque en nuestro directorio de centros de atención
los proveedores incluidos en su plan o que aceptan pacientes nuevos, llame al 1-800-464-4000 (sin costo) o al 711 (línea TTY para personas con problemas auditivos o del habla)
La información de este directorio en línea se actualiza periódicamente. La disponibilidad de médicos, hospitales, proveedores y servicios puede cambiar. La información acerca de un profesional de la salud nos la proporciona el profesional de la salud o se obtiene en el proceso de certificación de credenciales. Si tiene alguna pregunta, llámenos al 1-800-464-4000 (sin costo). Para personas con problemas auditivos y del habla: 1-800-464-4000 (sin costo) o línea TTY al 711 (sin costo). También puede llamar al Colegio de Médicos de California (Medical Board of California) al 916-263-2382 o visitar su sitio web (en inglés).

Queremos comunicarnos con usted en el idioma con el que se sienta más cómodo cuando nos llame o nos visite. Los servicios de interpretación calificados, incluido el lenguaje de señas, están disponibles sin ningún costo, las 24 horas del día, los 7 días de la semana, durante todos los horarios de atención en todos los puntos de contacto. No recomendamos que la familia, los amigos o los menores actúen como intérpretes. Solo se usan los servicios de un intérprete y personal calificado para proporcionar ayuda con el idioma. Esto puede incluir proveedores, personal e intérpretes del cuidado de la salud bilingües. Están a su disposición diferentes tipos de comunicación: en persona, por teléfono, por video u otras. Obtenga información sobre los servicios de interpretación. 
Si desea reportar un posible error con la información de un proveedor o un centro de atención, comuníquese con nosotros. 
Los afiliados de Kaiser Permanente tienen el mismo y completo acceso a los servicios cubiertos, incluidos los afiliados con alguna discapacidad, como lo exige la Ley Federal de Americanos con Discapacidades (Federal Americans with Disabilities Act) de 1990, y la sección 504 de la Ley de Rehabilitación (Rehabilitation Act) de 1973.
Kaiser Permanente toma en cuenta los mismos niveles de calidad, la experiencia del miembro o los costos para seleccionar a los profesionales de la salud y los centros de atención en los planes del nivel Silver del Mercado de Seguros Médicos, como lo hace para todos los demás productos y líneas de negocios de KFHP (Kaiser Foundation Health Plan).Es posible que las medidas incluyan, entre otras, el rendimiento de Healthcare Effectiveness Data and Information Set (HEDIS)/Consumer Assessment of Healthcare Providers and Systems (CAHPS), las quejas de los miembros/pacientes, las calificaciones de seguridad del paciente, las medidas de calidad del hospital y la necesidad geográfica. Los miembros inscritos en los planes del Mercado de Seguros Médicos de KFHP tienen acceso a todos los proveedores del cuidado de la salud profesionales, institucionales y complementarios que participan en la red de proveedores contratados de los planes de KFHP, de acuerdo con los términos del plan de cobertura de KFHP de los miembros. Todos los médicos del grupo médico de Kaiser Permanente y los médicos de la red deben seguir los mismos procesos de revisión de calidad y certificaciones.
Kaiser Permanente aplica los mismos criterios en cuanto a la distribución geográfica para seleccionar los hospitales en los planes del Mercado de Seguros Médicos y en cuanto a todos los demás productos y líneas de negocio de Kaiser Foundation Health Plan (KFHP). Accesibilidad a las oficinas médicas y centros médicos en este directorio: los miembros tienen acceso a todos los centros de atención de Kaiser Permanente.
Driving directions

From Oakland
Exit I-880 south at 23rd Ave. Go straight, bear left at curve, then right to cross the Park Street bridge. Turn left on Central Avenue. Parking is available behind the building.
From San Leandro
Exit I-880 north at High Street. Take the High Street exit toward Alameda, continue on Coliseum Way. Turn left on High Street. Turn right on Central Avenue.
BART and AC Transit
Public transportation for Bay Area Rapid Transit (BART) and Alameda-Contra Costa Transit District (AC Transit) is subject to change. For the latest information, call TravInfo at
817-1717
(from the
408, 415, 510, 650, 707
, and
925
area codes), or, for the hearing and speech impaired,
817-1718
(TTY). Or visit
www.transit.511.org
for route, schedule and fare information for all transit services in the Bay Area.
Esta página fue actualizada por última vez el:
01/10/20