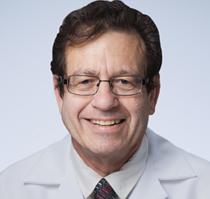 System Error
The information is not available
Mi especialidad:
Urgent Care
Mi afiliación de proveedor:
Kaiser Permanente provider
Idioma que hablo: English, Spanish
Sexo: Hombre
Dónde ejerzo mi práctica médica
Esta información no está disponible en este momento.
Esta información no está disponible en este momento.
Servicios disponibles
Servicios de emergencia
Servicios de atención urgente
Servicios fuera del horario normal
Servicios de farmacia
Servicios no disponibles
Sin servicios de emergencia
Sin servicios de atención urgente
Sin servicios fuera del horario normal
Sin servicios de farmacia
Esta información no está disponible en este momento.
Map ends
Acerca de mí
I was born and raised in Philadelphia, where some of my favorite activities, such as cycling and hiking, were impossible to enjoy for six months of the year. When I visited cousins on Maui, I knew that was where I wanted to be. I loved the people and their lifestyle. From then on I focused on making Maui my home. From my wonderful wife, a nurse, I have gained an appreciation of how critical nursing support is to the medical profession. I also have a daughter who is kind, compassionate, and understanding.
Acerca de mi práctica médica
I started out in classical music, but I was later increasingly drawn into the sciences and eventually realized that medicine was my calling. The fast pace of emergency and urgent care medicine, including the need to make rapid decisions, has always been exciting and invigorating for me. The thrill of watching a person improve as a result of medical intervention is unparalleled. During my career I've had a wide range of experiences. After graduating from medical school, I worked in rural hospitals where the same doctor would care for a patient starting at birth. I've also had the opportunity to conduct clinical trials on the cutting edge of medical science. I served as a consultant for an ambulance company and even worked as a doctor for Disneyland. For a number of years I directed advanced cardiac life support courses, which give doctors the skills and knowledge to manage a cardiac arrest. I've co-authored several published papers that report on clinical trials for which I conducted research. Walking my dogs gives me the opportunity to listen to medical podcasts that keep me informed of the latest developments in my field. I also enjoy attending conferences sponsored by my specialty society. I'm working on learning Spanish, not only in order to understand another culture, but also because it's been shown that learning a second language is good for invigorating the brain. The Hawaii Permanente Medical Group provides a great working environment that allows me to function efficiently and effectively. This enables our members to benefit from the highest quality care we provide. Nobody wants to end up in an urgent care or emergency department, and I feel it's important to make the experience as pleasant as possible. Each person should receive individualized, careful attention. It's very rewarding to meet people from all walks of life and learn about their challenges, their hopes, and their beliefs. It's my goal to give back to them in return for all that I receive.
Cómo vivo bien
I stay balanced by exercising, spending time with family and friends, and being outdoors and enjoying nature. I'm also rejuvenated when I stop to realize that I live in the greatest place on the planet.
Read More
Read Less
Mi consultorio
Requisitos para una remisión
No necesita una remisión para ver a este proveedor.
Read More
Read Less
Grupos médicos y planes
Hawaii Permanente Medical Group
55 Maui Lani Parkway, Wailuku, HI 96793
List Header Plans Accepted
Este proveedor acepta todos los planes de salud de Kaiser Permanente. Obtenga más información.

Información de contacto
24-hour prescription refill
808-643-7979
Appointment cancellations
808-243-6633
Behavioral Health Services
808-243-6420
Information and appointments
808-243-6000
Member Services
1-800-966-5955 (toll free)
Mi formación, certificados y licencias
Escuela de medicina
Hahnemann University School of Medicine
Formación médica
Internship
Internal Medicine
Maimonides Medical Center

Brooklyn , NY
Residency
Internal Medicine
Maimonides Medical Center

Brooklyn , NY
Residency
Internal Medicine
Medical College of Wisconsin Affiliated Hospitals

Milwaukee , WI
Se unió a Permanente Medical Group
2015
Identificación del proveedor
14647
Read More
Read Less
Mis hospitales
Esta información no está disponible en este momento.
Si desea encontrar:
el horario de atención de un proveedor, busque en nuestro directorio de centros de atención
los proveedores incluidos en su plan o que aceptan pacientes nuevos, llame al 1-800-966-5955 (sin costo) o al 711 (línea TTY para personas con problemas auditivos o del habla)
La información de este directorio en línea se actualiza periódicamente. La disponibilidad de médicos, hospitales, proveedores y servicios puede cambiar.
Kaiser Permanente toma en cuenta los mismos niveles de calidad, la experiencia del miembro o los costos para seleccionar a los profesionales de la salud y los centros de atención en los planes del nivel Silver del Mercado de Seguros Médicos, como lo hace para todos los demás productos y líneas de negocios de KFHP (Kaiser Foundation Health Plan). Es posible que las medidas incluyan, entre otras, el rendimiento de Healthcare Effectiveness Data and Information Set (HEDIS)/Consumer Assessment of Healthcare Providers and Systems (CAHPS), las quejas de los miembros/pacientes, las calificaciones de seguridad del paciente, las medidas de calidad del hospital y la necesidad geográfica. Los miembros inscritos en los planes del Mercado de Seguros Médicos de KFHP tienen acceso a todos los proveedores del cuidado de la salud profesionales, institucionales y complementarios que participan en la red de proveedores contratados de los planes de KFHP, de acuerdo con los términos del plan de cobertura de KFHP de los miembros. Todos los médicos del grupo médico de Kaiser Permanente y los médicos de la red deben seguir los mismos procesos de revisión de calidad y certificaciones.
Kaiser Permanente aplica los mismos criterios en cuanto a la distribución geográfica para seleccionar los hospitales en los planes del Mercado de Seguros Médicos y en cuanto a todos los demás productos y líneas de negocio de Kaiser Foundation Health Plan (KFHP).
La información acerca de un profesional de la salud nos la proporciona el profesional de la salud o se obtiene en el proceso de certificación de credenciales. Si desea obtener información más actualizada sobre la licencia de un profesional de la salud, llame al Centro de Recursos del Consumidor (Consumer Resource Center) del Departamento de Comercio y Asuntos del Consumidor de Hawaii (Hawaii Department of Commerce and Consumer Affairs) al (808) 587-3295 o visite su sitio web (en inglés), o llame al Centro de Servicio al Cliente (Customer Service Center) de Kaiser Permanente al (808) 432-5955 (para Oahu) o al 1-800-966-5955 (sin costo, para las islas vecinas). Para las personas sordas, con problemas auditivos o del habla, llame al 1-800-966-5955 o al 711 (línea TTY).
Esta página fue actualizada por última vez el:

07/05/2020