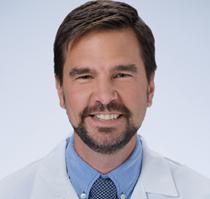 System Error
The information is not available
Mi especialidad:
Obstetrics-Gynecology (Ob-Gyn)
Mi afiliación de proveedor:
Proveedor de Kaiser Permanente
Idioma que hablo: English, German, Spanish
Sexo: Hombre
Dónde ejerzo mi práctica médica
Esta información no está disponible en este momento.
Esta información no está disponible en este momento.
Servicios disponibles
Servicios de emergencia
Servicios de atención urgente
Servicios fuera del horario normal
Servicios de farmacia
Servicios no disponibles
Sin servicios de emergencia
Sin servicios de atención urgente
Sin servicios fuera del horario normal
Sin servicios de farmacia
Esta información no está disponible en este momento.
Map ends
Acerca de mí
By age four, I was a world traveler. My father's job with an international organization took me and my family to various exotic locales, including Vienna, Austria, Bangkok, Thailand, and Manila, Philippines. After completing high school in Manila, I returned to my birth place of Austria to pursue a career in medicine. I regard myself as a typical "third culture kid" having grown up between Asia and Europe with an American father and an Austrian mother. I have also found that Hawaii is the ideal place to raise my family because it is such an amazing multicultural environment. My wife, who is also a physician, has been my main source of energy and inspiration along with my two young daughters.
Acerca de mi práctica médica
I have always had a passion for the biological sciences and helping people. From the moment I witnessed my first delivery in medical school, I knew that obstetrics and gynecology (Ob/Gyn) medicine was the right path for me. It is an honor and a privilege to be part of such an important moment in a woman's life. To this day I find it awe inspiring to witness the formation of a new family. I love the mix of obstetrics, internal medicine and surgery that Ob/Gyn medicine represents and have found that this specialty affords great opportunities in preventive health care. I enjoy the ease of access to the different departments and specialties here within the Hawaii Permanente Medical Group. I am supported by an excellent and congenial staff and fellow physicians who emphasize the value of teamwork both here on Maui and with our counterparts on Oahu. I like to think of myself as a partner in my patients' care, accompanying them on their journey throughout the different stages of life. My colleagues and I firmly believe in preventive health care, and strive to present evidence-based information to my patients so they can make informed decisions. I'm genuinely interested in learning about my patients' lives and love sharing a good laugh with them.
Cómo vivo bien
I spend as much quality time as possible with my family which keeps me mentally healthy. I also enjoy jogging and walking on the beach with my two dogs. For fun, I love to scuba dive and explore the world. Expanding my creativity little by little, I am learning to cook dishes from many different countries. In addition, I have always held a special affinity towards the Hispanic culture and am constantly working on improving my Spanish language skills.
Read More
Read Less
Mi consultorio
Requisitos para una remisión
No necesita una remisión para ver a este proveedor.
Read More
Read Less
Grupos médicos y planes
Hawaii Permanente Medical Group
80 Mahalani Street, Wailuku, HI 96793
List Header Plans Accepted
Este proveedor acepta todos los planes de salud de Kaiser Permanente. Obtenga más información.

Información de contacto
24-hour prescription refill
808-643-7979
Appointment cancellations
808-243-6000
Behavioral Health Services
808-243-6420
Information and appointments
808-243-6000
Member Services
1-800-966-5955 (toll free)
Mi formación, certificados y licencias
Escuela de medicina
University of Vienna-Universitat Wien

Vienna
Formación médica
Internship
Internal Medicine
New York Methodist Hospital

Brooklyn , NY
Residency
OB/GYN
St. Vincent's Hospital - Manhattan

New York , NY
Fellowship
OB/GYN
Baylor University Medical Center

Dallas , TX
Se unió a Permanente Medical Group
2009
Identificación del proveedor
10640
Read More
Read Less
Mis hospitales
Tengo privilegios de admisión en los siguientes hospitales:
3288 Moanalua Road, Honolulu, HI 96819
Medición de la calidad de atención en nuestros hospitales: (PDF)
Si desea encontrar:
el horario de atención de un proveedor, busque en nuestro directorio de centros de atención
los proveedores incluidos en su plan o que aceptan pacientes nuevos, llame al 1-800-966-5955 (sin costo) o al 711 (línea TTY para personas con problemas auditivos o del habla)
La información de este directorio en línea se actualiza periódicamente. La disponibilidad de médicos, hospitales, proveedores y servicios puede cambiar.
Kaiser Permanente toma en cuenta los mismos niveles de calidad, la experiencia del miembro o los costos para seleccionar a los profesionales de la salud y los centros de atención en los planes del nivel Silver del Mercado de Seguros Médicos, como lo hace para todos los demás productos y líneas de negocios de KFHP (Kaiser Foundation Health Plan). Es posible que las medidas incluyan, entre otras, el rendimiento de Healthcare Effectiveness Data and Information Set (HEDIS)/Consumer Assessment of Healthcare Providers and Systems (CAHPS), las quejas de los miembros/pacientes, las calificaciones de seguridad del paciente, las medidas de calidad del hospital y la necesidad geográfica. Los miembros inscritos en los planes del Mercado de Seguros Médicos de KFHP tienen acceso a todos los proveedores del cuidado de la salud profesionales, institucionales y complementarios que participan en la red de proveedores contratados de los planes de KFHP, de acuerdo con los términos del plan de cobertura de KFHP de los miembros. Todos los médicos del grupo médico de Kaiser Permanente y los médicos de la red deben seguir los mismos procesos de revisión de calidad y certificaciones.
Kaiser Permanente aplica los mismos criterios en cuanto a la distribución geográfica para seleccionar los hospitales en los planes del Mercado de Seguros Médicos y en cuanto a todos los demás productos y líneas de negocio de Kaiser Foundation Health Plan (KFHP).
La información acerca de un profesional de la salud nos la proporciona el profesional de la salud o se obtiene en el proceso de certificación de credenciales. Si desea obtener información más actualizada sobre la licencia de un profesional de la salud, llame al Centro de Recursos del Consumidor (Consumer Resource Center) del Departamento de Comercio y Asuntos del Consumidor de Hawaii (Hawaii Department of Commerce and Consumer Affairs) al (808) 587-3295 o visite su sitio web (en inglés), o llame al Centro de Servicio al Cliente (Customer Service Center) de Kaiser Permanente al (808) 432-5955 (para Oahu) o al 1-800-966-5955 (sin costo, para las islas vecinas). Para las personas sordas, con problemas auditivos o del habla, llame al 1-800-966-5955 o al 711 (línea TTY).
Esta página fue actualizada por última vez el:

09/18/2019