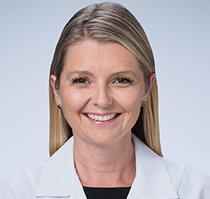 Mi especialidad:
General Surgery
Mi afiliación de proveedor:
Proveedor de Kaiser Permanente
Idioma que hablo: English
Sexo: Mujer
Es necesaria una remisión.
Dónde ejerzo mi práctica médica
Esta información no está disponible en este momento.
Esta información no está disponible en este momento.
Servicios disponibles
Servicios de emergencia
Servicios de atención urgente
Servicios fuera del horario normal
Servicios de farmacia
Servicios no disponibles
Sin servicios de emergencia
Sin servicios de atención urgente
Sin servicios fuera del horario normal
Sin servicios de farmacia
Esta información no está disponible en este momento.
Map ends
Acerca de mí
I was born in the Netherlands, immigrated as a child to the U.S., grew up in Montana, and went to Montana State University. I did my medical training, followed by a general surgery internship and residency, at the University of North Dakota School of Medicine and Health Sciences. I'm now certified by the American Board of Surgery and American Board of Lifestyle Medicine. I was delighted to have the opportunity to move to Maui with my husband, who has ties here.
Acerca de mi práctica médica
I've wanted to be a doctor since I was four years old. I chose my specialty in part because I love hands-on work and because it's so rewarding to see people make huge improvements in their health following surgery. My professional interests include breast surgery -oncoplastic breast surgery in particular- and minimally invasive colon surgery.
At meetings of the Southwestern Surgical Congress on Maui I gave three presentations: on recovery following a new surgery protocol, and another on gas buildup in the venous system during surgery. A third, on doing the risks of doing surgery after drinking alcohol won two awards and was published in the American Journal of Surgery. I spoke at a Northern Plains Vascular Conference on atherosclerosis, and my research on inflammatory bowel disease was published in the journal Case Reports in Medicine.
To keep up with the most current medical research, I read medical papers, participate with online surgeon groups and forums, attend professional conferences, and maintain affiliation with professional organizations that give me access to the latest developments in medicine. I also serve as an assistant professor of surgery at the University of Hawaii, John A. Burns School of Medicine.
The Hawaii Permanente Medical Group's philosophy and care mode are very appealing to me, especially its emphasis on preventative care. In my opinion, the key to optimal health is to take preventive measures rather than to allow a chronic disease to emerge.
I like to "talk story" with my patients and learn what makes them tick. I treat each of them with the respect that I would want for my own family, and I encourage them to be proactive in taking charge of their health. It's particularly gratifying to bump into my former patients months after surgery and hear how well they're doing.
Cómo vivo bien
I love a good cardio workout of any type. Mindfulness, yoga, and meditation help me keep my mind and mood healthy and sharp. As a board member of the Vegetarian Society of Hawaii, I love to speak about optimizing health with the vegetarian diet. I also enjoy hiking, biking, sailing, and photography.
Read More
Read Less
Mi consultorio
Requisitos para una remisión
Necesita una remisión para ver a este proveedor.
Read More
Read Less
Grupos médicos y planes
Hawaii Permanente Medical Group
80 Mahalani Street, Wailuku, HI 96793
List Header Plans Accepted
Este proveedor acepta todos los planes de salud de Kaiser Permanente. Obtenga más información.

Información de contacto
24-hour prescription refill
808-643-7979
Appointment cancellations
808-243-6000
Behavioral Health Services
808-243-6420
Information and appointments
808-243-6000
Member Services
1-800-966-5955 (toll free)
Mi formación, certificados y licencias
Escuela de medicina
University of North Dakota School of Medicine
Formación médica
Internship
General Surgery
University of North Dakota School of Medicine

Grand Forks , ND
Residency
General Surgery
University of North Dakota School of Medicine

Grand Forks , ND
Se unió a Permanente Medical Group
2018
Identificación del proveedor
17610
Read More
Read Less
Mis hospitales
Tengo privilegios de admisión en los siguientes hospitales:
3288 Moanalua Road, Honolulu, HI 96819
Medición de la calidad de atención en nuestros hospitales: (PDF)
Si desea encontrar:
el horario de atención de un proveedor, busque en nuestro directorio de centros de atención
los proveedores incluidos en su plan o que aceptan pacientes nuevos, llame al 1-800-966-5955 (sin costo) o al 711 (línea TTY para personas con problemas auditivos o del habla)
La información de este directorio en línea se actualiza periódicamente. La disponibilidad de médicos, hospitales, proveedores y servicios puede cambiar.
Kaiser Permanente toma en cuenta los mismos niveles de calidad, la experiencia del miembro o los costos para seleccionar a los profesionales de la salud y los centros de atención en los planes del nivel Silver del Mercado de Seguros Médicos, como lo hace para todos los demás productos y líneas de negocios de KFHP (Kaiser Foundation Health Plan). Es posible que las medidas incluyan, entre otras, el rendimiento de Healthcare Effectiveness Data and Information Set (HEDIS)/Consumer Assessment of Healthcare Providers and Systems (CAHPS), las quejas de los miembros/pacientes, las calificaciones de seguridad del paciente, las medidas de calidad del hospital y la necesidad geográfica. Los miembros inscritos en los planes del Mercado de Seguros Médicos de KFHP tienen acceso a todos los proveedores del cuidado de la salud profesionales, institucionales y complementarios que participan en la red de proveedores contratados de los planes de KFHP, de acuerdo con los términos del plan de cobertura de KFHP de los miembros. Todos los médicos del grupo médico de Kaiser Permanente y los médicos de la red deben seguir los mismos procesos de revisión de calidad y certificaciones.
Kaiser Permanente aplica los mismos criterios en cuanto a la distribución geográfica para seleccionar los hospitales en los planes del Mercado de Seguros Médicos y en cuanto a todos los demás productos y líneas de negocio de Kaiser Foundation Health Plan (KFHP).
La información acerca de un profesional de la salud nos la proporciona el profesional de la salud o se obtiene en el proceso de certificación de credenciales. Si desea obtener información más actualizada sobre la licencia de un profesional de la salud, llame al Centro de Recursos del Consumidor (Consumer Resource Center) del Departamento de Comercio y Asuntos del Consumidor de Hawaii (Hawaii Department of Commerce and Consumer Affairs) al (808) 587-3295 o visite su sitio web (en inglés), o llame al Centro de Servicio al Cliente (Customer Service Center) de Kaiser Permanente al (808) 432-5955 (para Oahu) o al 1-800-966-5955 (sin costo, para las islas vecinas). Para las personas sordas, con problemas auditivos o del habla, llame al 1-800-966-5955 o al 711 (línea TTY).
Esta página fue actualizada por última vez el:

02/22/2019