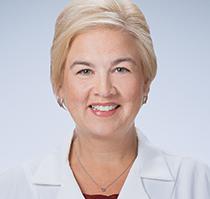 System Error
The information is not available
Mi especialidad:
Behavioral Health
Mi afiliación de proveedor:
Kaiser Permanente provider
Idioma que hablo: English
Sexo: Mujer
Dónde ejerzo mi práctica médica
Esta información no está disponible en este momento.
Esta información no está disponible en este momento.
Servicios disponibles
Servicios de emergencia
Servicios de atención urgente
Servicios fuera del horario normal
Servicios de farmacia
Servicios no disponibles
Sin servicios de emergencia
Sin servicios de atención urgente
Sin servicios fuera del horario normal
Sin servicios de farmacia
Esta información no está disponible en este momento.
Map ends
Acerca de mí
Born and raised in a small town in Connecticut, I earned my Bachelor of Arts at Swarthmore College in Pennsylvania and went on to medical school at New York Medical College. I did internships at Yale-New Haven Hospital in psychiatry and internal medicine, a residency at the Yale Department of Psychiatry, and a fellowship in child and adolescent psychiatry at the Yale Child Study Center, where I served as chief during my second year. While I enjoyed big city life, especially in New York and Baltimore, when visiting friends on Maui, I was drawn to the small-town atmosphere that reminded me more of home (but with much better weather than on the East Coast!).
Acerca de mi práctica médica
My dad's a pediatrician, so it's not surprising that I ended up in medicine. During medical school I realized that hearing the life stories of my patients and spending time talking with them about their concerns was most gratifying to me. I was also really fascinated by mental illness, the effect of different drugs on people's mental states, and all the ways that people experience different symptoms. And because I wanted to work with kids and families, child psychiatry was the perfect specialty for me.
My research on eating disorders in children, adolescents, and adults has appeared in publications such as Family Support, Recovery Magazine, The Oxford Handbook of Child and Adolescent Eating Disorders, and The Journal of Child and Adolescent Psychopharmacology.
To stay current in my field, I read professional journals, go to medical conferences, collaborate with colleagues, teach, and give presentations. Also, my membership in organizations such as the American Academy of Child and Adolescent Psychiatry, the American Psychiatric Association (for which I'm a fellow), the Academy for Eating Disorders, and the Obesity Medicine Association gives me access to the latest developments and research findings.
In my opinion, collaboration among providers leads to better patient care. At the Hawaii Permanente Medical Group I saw an impressive level of multidisciplinary teamwork, and I knew that I wanted to be a part of this practice.
With regard to treating patients, my belief is to "first, do no harm." In psychiatry a big part of the job is to prescribe medication; however, it's equally important to determine whether this is the proper treatment for a particular patient and, when appropriate, to include other approaches, such as talk therapy. I feel fortunate to work in a field that gives me a chance to see my patients on a regular basis and to keep up with how their lives are going. I especially enjoy learning about their favorite activities at home, school, work, church, and in the community.
Cómo vivo bien
Away from work, I spend quality time with my family and my pets. Regularly scheduled downtime that includes reading, running, cooking, going to the beach, doing yoga, and hiking also help me to de-stress.
Read More
Read Less
Mi consultorio
Requisitos para una remisión
No necesita una remisión para ver a este proveedor.
Read More
Read Less
Grupos médicos y planes
Hawaii Permanente Medical Group
55 Maui Lani Parkway, Wailuku, HI 96793
List Header Plans Accepted
Este proveedor acepta todos los planes de salud de Kaiser Permanente. Obtenga más información.

Información de contacto
24-hour prescription refill
808-643-7979
Appointment cancellations
808-243-6633
Behavioral Health Services
808-243-6420
Information and appointments
808-243-6000
Member Services
1-800-966-5955 (toll free)
Mi formación, certificados y licencias
Escuela de medicina
New York Medical College
Formación médica
Residency
Psychiatry
Yale-New Haven Hospital

New Haven , CT
Fellowship
Child & Adolescent Psychiatry
Yale-New Haven Hospital

New Haven , CT
Se unió a Permanente Medical Group
2017
Identificación del proveedor
16628
Read More
Read Less
Mis hospitales
Esta información no está disponible en este momento.
Si desea encontrar:
el horario de atención de un proveedor, busque en nuestro directorio de centros de atención
los proveedores incluidos en su plan o que aceptan pacientes nuevos, llame al 1-800-966-5955 (sin costo) o al 711 (línea TTY para personas con problemas auditivos o del habla)
La información de este directorio en línea se actualiza periódicamente. La disponibilidad de médicos, hospitales, proveedores y servicios puede cambiar.
Kaiser Permanente toma en cuenta los mismos niveles de calidad, la experiencia del miembro o los costos para seleccionar a los profesionales de la salud y los centros de atención en los planes del nivel Silver del Mercado de Seguros Médicos, como lo hace para todos los demás productos y líneas de negocios de KFHP (Kaiser Foundation Health Plan). Es posible que las medidas incluyan, entre otras, el rendimiento de Healthcare Effectiveness Data and Information Set (HEDIS)/Consumer Assessment of Healthcare Providers and Systems (CAHPS), las quejas de los miembros/pacientes, las calificaciones de seguridad del paciente, las medidas de calidad del hospital y la necesidad geográfica. Los miembros inscritos en los planes del Mercado de Seguros Médicos de KFHP tienen acceso a todos los proveedores del cuidado de la salud profesionales, institucionales y complementarios que participan en la red de proveedores contratados de los planes de KFHP, de acuerdo con los términos del plan de cobertura de KFHP de los miembros. Todos los médicos del grupo médico de Kaiser Permanente y los médicos de la red deben seguir los mismos procesos de revisión de calidad y certificaciones.
Kaiser Permanente aplica los mismos criterios en cuanto a la distribución geográfica para seleccionar los hospitales en los planes del Mercado de Seguros Médicos y en cuanto a todos los demás productos y líneas de negocio de Kaiser Foundation Health Plan (KFHP).
La información acerca de un profesional de la salud nos la proporciona el profesional de la salud o se obtiene en el proceso de certificación de credenciales. Si desea obtener información más actualizada sobre la licencia de un profesional de la salud, llame al Centro de Recursos del Consumidor (Consumer Resource Center) del Departamento de Comercio y Asuntos del Consumidor de Hawaii (Hawaii Department of Commerce and Consumer Affairs) al (808) 587-3295 o visite su sitio web (en inglés), o llame al Centro de Servicio al Cliente (Customer Service Center) de Kaiser Permanente al (808) 432-5955 (para Oahu) o al 1-800-966-5955 (sin costo, para las islas vecinas). Para las personas sordas, con problemas auditivos o del habla, llame al 1-800-966-5955 o al 711 (línea TTY).
Esta página fue actualizada por última vez el:

07/12/2020