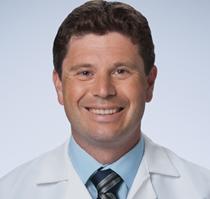 System Error
The information is not available
Mi especialidad:
Ophthalmology
Mi afiliación de proveedor:
Kaiser Permanente provider
Idioma que hablo: English, French, Spanish
Sexo: Hombre
Es necesaria una remisión.
Dónde ejerzo mi práctica médica
Esta información no está disponible en este momento.
Esta información no está disponible en este momento.
Servicios disponibles
Servicios de emergencia
Servicios de atención urgente
Servicios fuera del horario normal
Servicios de farmacia
Servicios no disponibles
Sin servicios de emergencia
Sin servicios de atención urgente
Sin servicios fuera del horario normal
Sin servicios de farmacia
Esta información no está disponible en este momento.
Map ends
Acerca de mí
I was born in France, moved to the U.S. at the age of eight, and grew up in Oregon and California. My grandfather, a French army doctor, was my inspiration. I earned my medical degree at the University of California, San Francisco School of Medicine and did my ophthalmology internship and residency at Kaiser Permanente in Oakland and UCSF, respectively. I also did a fellowship at UCSF in external eye disease, cornea, and uveitis (eye inflammation) under the auspices of the Francis I. Proctor Foundation. My wife, a pediatrician with an adventurous spirit, has motivated me to explore the world through travel and international medicine. We decided to move to Hawaii because of its wonderful climate, family-oriented culture, and cultural diversity.
Acerca de mi práctica médica
Medicine is a profession that provides an intellectual challenge along with the opportunity to create meaningful personal relationships. I especially enjoy ophthalmology because it allows me to develop a specific expertise and use this knowledge and experience to benefit people every day in the clinic and in surgery. Eye surgeries are elegant and precise, and patients often say the results are a wonderful gift.
I've spoken at Northwest Pathology and All About Eyes conferences in Portland, Oregon, at an Ocular Microbiology and Immunology Group meeting, and at a Kaiser Permanente Northern California cornea meeting. In addition, I delivered a resident lecture in refractive surgery at the Oregon Health & Science University, served as a grand rounds speaker at the University of Washington in Seattle, and spoke at UCSF's Resident Research Day.
Previous research I've done has focused on bacterial and fungal corneal inflammation and was published in Investigative Ophthalmology & Visual Science (IOVS). I've also written about the treatment of surface eye disease, which was published in the Archives of Ophthalmology, and trachoma – a bacterial infection that affects the eye – which appeared in the journal Lancet.
I stay up-to-date by attending medical conferences and reading medical journals. I'm also a member of the American Academy of Ophthalmology and a fellow of the American Society of Cataract and Refractive Surgery. These organizations provide access to the latest developments in my field.
I was very happy working for the Northwest Permanente Medical Group, but having the opportunity to work for the Hawaii Permanente Medical Group and stay within the Kaiser Permanente family was a strong motivating factor in the decision to move to Hawaii.
I believe that every patient deserves high-quality, compassionate care from an honest and interested physician. I look forward to learning about my patients' hobbies, passions, and family life, and I also enjoy telling them stories about my two boys.
Cómo vivo bien
I stay emotionally and physically healthy by spending time with family and keeping active by hiking, swimming, and stand-up paddle boarding.
Read More
Read Less
Mi consultorio
Requisitos para una remisión
Necesita una remisión para ver a este proveedor.
Read More
Read Less
Grupos médicos y planes
Hawaii Permanente Medical Group
80 Mahalani Street, Wailuku, HI 96793
List Header Plans Accepted
Este proveedor acepta todos los planes de salud de Kaiser Permanente. Obtenga más información.

Información de contacto
24-hour prescription refill
808-643-7979
Appointment cancellations
808-243-6000
Behavioral Health Services
808-243-6420
Information and appointments
808-243-6000
Member Services
1-800-966-5955 (toll free)
Mi formación, certificados y licencias
Escuela de medicina
University of California at San Francisco
Formación médica
Internship
Internal Medicine
Kaiser Permanente Oakland Medical Center

Oakland , CA
Residency
Ophthalmology
University of California (San Francisco) School of Medicine

San Francisco , CA
Fellowship
Cornea External Diseases Uveitis Re
University of California, San Francisco & Francis I Proctor Foundation

San Francisco , CA
Se unió a Permanente Medical Group
2016
Identificación del proveedor
15535
Read More
Read Less
Mis hospitales
Tengo privilegios de admisión en los siguientes hospitales:
3288 Moanalua Road, Honolulu, HI 96819
Tengo privilegios de admisión en los siguientes hospitales:
Medición de la calidad de atención en nuestros hospitales: (PDF)
Si desea encontrar:
el horario de atención de un proveedor, busque en nuestro directorio de centros de atención
los proveedores incluidos en su plan o que aceptan pacientes nuevos, llame al 1-800-966-5955 (sin costo) o al 711 (línea TTY para personas con problemas auditivos o del habla)
La información de este directorio en línea se actualiza periódicamente. La disponibilidad de médicos, hospitales, proveedores y servicios puede cambiar.
Kaiser Permanente toma en cuenta los mismos niveles de calidad, la experiencia del miembro o los costos para seleccionar a los profesionales de la salud y los centros de atención en los planes del nivel Silver del Mercado de Seguros Médicos, como lo hace para todos los demás productos y líneas de negocios de KFHP (Kaiser Foundation Health Plan). Es posible que las medidas incluyan, entre otras, el rendimiento de Healthcare Effectiveness Data and Information Set (HEDIS)/Consumer Assessment of Healthcare Providers and Systems (CAHPS), las quejas de los miembros/pacientes, las calificaciones de seguridad del paciente, las medidas de calidad del hospital y la necesidad geográfica. Los miembros inscritos en los planes del Mercado de Seguros Médicos de KFHP tienen acceso a todos los proveedores del cuidado de la salud profesionales, institucionales y complementarios que participan en la red de proveedores contratados de los planes de KFHP, de acuerdo con los términos del plan de cobertura de KFHP de los miembros. Todos los médicos del grupo médico de Kaiser Permanente y los médicos de la red deben seguir los mismos procesos de revisión de calidad y certificaciones.
Kaiser Permanente aplica los mismos criterios en cuanto a la distribución geográfica para seleccionar los hospitales en los planes del Mercado de Seguros Médicos y en cuanto a todos los demás productos y líneas de negocio de Kaiser Foundation Health Plan (KFHP).
La información acerca de un profesional de la salud nos la proporciona el profesional de la salud o se obtiene en el proceso de certificación de credenciales. Si desea obtener información más actualizada sobre la licencia de un profesional de la salud, llame al Centro de Recursos del Consumidor (Consumer Resource Center) del Departamento de Comercio y Asuntos del Consumidor de Hawaii (Hawaii Department of Commerce and Consumer Affairs) al (808) 587-3295 o visite su sitio web (en inglés), o llame al Centro de Servicio al Cliente (Customer Service Center) de Kaiser Permanente al (808) 432-5955 (para Oahu) o al 1-800-966-5955 (sin costo, para las islas vecinas). Para las personas sordas, con problemas auditivos o del habla, llame al 1-800-966-5955 o al 711 (línea TTY).
Esta página fue actualizada por última vez el:

07/05/2020