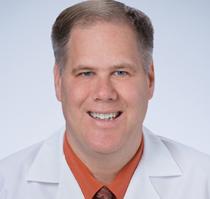 System Error
The information is not available
Mi especialidad:
Behavioral Health
Mi afiliación de proveedor:
Kaiser Permanente provider
Idioma que hablo: English
Sexo: Hombre
Dónde ejerzo mi práctica médica
Esta información no está disponible en este momento.
Esta información no está disponible en este momento.
Servicios disponibles
Servicios de emergencia
Servicios de atención urgente
Servicios fuera del horario normal
Servicios de farmacia
Servicios no disponibles
Sin servicios de emergencia
Sin servicios de atención urgente
Sin servicios fuera del horario normal
Sin servicios de farmacia
Esta información no está disponible en este momento.
Map ends
Acerca de mí
I was born in Maryland, but was raised throughout the Mainland, as my father was in the military and we moved often. After medical school, I came to Hawaii with the military and met my wife here. We decided to make Hawaii our home. My wife graduated from Waipahu High School and is in construction. We have two young sons and one daughter.
Acerca de mi práctica médica
The truth is that I care about others. After changing my major a few times in college, I resonated most with medicine and the opportunities it could afford me to help others. In context of the Bio-Psycho-Social-Spiritual Model, which is truly the cornerstone of modern Psychiatry, I discovered a calling that is both challenging and enjoyable. I have had additional training in Existential Psychotherapy. In the Military, I served the "Wounded Warriors" of Post-9/11. During residency at Harbor-UCLA Medical Center, I had the opportunity to see patients for individual psychotherapy at Kaiser Permanente in Southern California. I have noticed one common theme in the Kaiser Permanente system in both California and Hawaii: Those who work here are truly positive and happy. I have also appreciated our focus on preventive health. I believe there are many factors that influence our mental health and every person has a unique story of what makes them who they are. A physician needs to see the person as a whole and should not just focus on one organ, the brain. This whole consists of four pillars of being: biological, psychological, social, and spiritual. A psychiatrist needs to form an alliance with his or her patient. Until an alliance is formed, it can be very difficult to adequately help someone with their mental health. It is first formed by establishing trust between the physician and the patient, which is one the foundations of effective mental health care. I usually start seeing positive results from treatment when the patient and I are working together on the common goal of good mental health.
Cómo vivo bien
I monitor my progress to better health with my physician and keep an attitude of preventive health. I use journals to maintain an account of what I eat and how much I exercise, and to note things I can change to "thrive" in my own life. I try to stay active and keep positive thoughts as much as possible, and to reframe negative ones. Because I have only this life to live, I might as well live the best and most enjoyable life I can. I spend as much time with my family as possible, and know that I am lucky to have them in my life. Some of my hobbies include cooking and trying new recipes, playing music on my guitar, and traveling. I like supporting my children both in school and during extra-curricular activities like soccer and swimming. I enjoy getting to know others and hearing the stories they have to share.
Read More
Read Less
Mi consultorio
Requisitos para una remisión
No necesita una remisión para ver a este proveedor.
Read More
Read Less
Grupos médicos y planes
Hawaii Permanente Medical Group
94-1480 Moaniani Street, Waipahu, HI 96797
List Header Plans Accepted
Este proveedor acepta todos los planes de salud de Kaiser Permanente. Obtenga más información.

Información de contacto
24-hour prescription refill
808-643-7979
Appointment cancellations
808-432-2000
Behavioral Health Services
808-432-7600
Information and appointments
808-432-2000
Member Services
1-800-966-5955 (toll free)
Mi formación, certificados y licencias
Escuela de medicina
University of Tennessee Center for Health Sciences
Formación médica
Internship
Psychiatry
Tripler Army Medical Center

Honolulu , HI
Residency
Psychiatry
Tripler Army Medical Center

Honolulu , HI
Residency
general psychiatry
Harbor - UCLA Medical Center

Torrance , CA
Se unió a Permanente Medical Group
2012
Identificación del proveedor
13188
Read More
Read Less
Mis hospitales
Esta información no está disponible en este momento.
Si desea encontrar:
el horario de atención de un proveedor, busque en nuestro directorio de centros de atención
los proveedores incluidos en su plan o que aceptan pacientes nuevos, llame al 1-800-966-5955 (sin costo) o al 711 (línea TTY para personas con problemas auditivos o del habla)
La información de este directorio en línea se actualiza periódicamente. La disponibilidad de médicos, hospitales, proveedores y servicios puede cambiar.
Kaiser Permanente toma en cuenta los mismos niveles de calidad, la experiencia del miembro o los costos para seleccionar a los profesionales de la salud y los centros de atención en los planes del nivel Silver del Mercado de Seguros Médicos, como lo hace para todos los demás productos y líneas de negocios de KFHP (Kaiser Foundation Health Plan). Es posible que las medidas incluyan, entre otras, el rendimiento de Healthcare Effectiveness Data and Information Set (HEDIS)/Consumer Assessment of Healthcare Providers and Systems (CAHPS), las quejas de los miembros/pacientes, las calificaciones de seguridad del paciente, las medidas de calidad del hospital y la necesidad geográfica. Los miembros inscritos en los planes del Mercado de Seguros Médicos de KFHP tienen acceso a todos los proveedores del cuidado de la salud profesionales, institucionales y complementarios que participan en la red de proveedores contratados de los planes de KFHP, de acuerdo con los términos del plan de cobertura de KFHP de los miembros. Todos los médicos del grupo médico de Kaiser Permanente y los médicos de la red deben seguir los mismos procesos de revisión de calidad y certificaciones.
Kaiser Permanente aplica los mismos criterios en cuanto a la distribución geográfica para seleccionar los hospitales en los planes del Mercado de Seguros Médicos y en cuanto a todos los demás productos y líneas de negocio de Kaiser Foundation Health Plan (KFHP).
La información acerca de un profesional de la salud nos la proporciona el profesional de la salud o se obtiene en el proceso de certificación de credenciales. Si desea obtener información más actualizada sobre la licencia de un profesional de la salud, llame al Centro de Recursos del Consumidor (Consumer Resource Center) del Departamento de Comercio y Asuntos del Consumidor de Hawaii (Hawaii Department of Commerce and Consumer Affairs) al (808) 587-3295 o visite su sitio web (en inglés), o llame al Centro de Servicio al Cliente (Customer Service Center) de Kaiser Permanente al (808) 432-5955 (para Oahu) o al 1-800-966-5955 (sin costo, para las islas vecinas). Para las personas sordas, con problemas auditivos o del habla, llame al 1-800-966-5955 o al 711 (línea TTY).
Esta página fue actualizada por última vez el:

07/13/2020