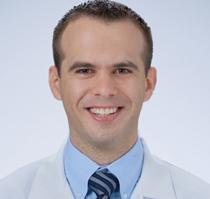 System Error
The information is not available
Mi especialidad:
Ophthalmology
Mi afiliación de proveedor:
Proveedor de Kaiser Permanente
Idioma que hablo: English, Amr Sign L
Sexo: Hombre
Es necesaria una remisión.
Dónde ejerzo mi práctica médica
Esta información no está disponible en este momento.
Esta información no está disponible en este momento.
Servicios disponibles
Servicios de emergencia
Servicios de atención urgente
Servicios fuera del horario normal
Servicios de farmacia
Servicios no disponibles
Sin servicios de emergencia
Sin servicios de atención urgente
Sin servicios fuera del horario normal
Sin servicios de farmacia
Esta información no está disponible en este momento.
Map ends
Acerca de mí
I was born and raised in Southern California, where I attended Pomona College. After graduating from medical school at the University of California San Francisco, my internship took me to Honolulu. It was my first time in Hawaii, and I fell in love with both the islands and the woman who would later become my wife. I left the islands to complete my training in San Francisco, but my wife and I always dreamed of returning to the islands. We were able to make that dream come true when I joined the Hawaii Permanente Medical Group (HPMG) in Maui.
Acerca de mi práctica médica
For me, medicine is a part of my heritage. My father and sister are physicians and my mother is a therapist. During high school and college, I shadowed my father in clinic. He showed me that practicing medicine is hard work but it is also very fulfilling. I learned from my family what it really means to care for a person, and I knew I wanted to make caring for others part of my life. After graduating from college, I moved to Germany as a Fulbright scholar at Heidelberg University. For the first month, I lived with an ophthalmologist and his son, a seven-year-old with a serious eye disease that left him mostly blind. I traveled to Germany to study quantum physics, but it was the time I spent with this family that shaped my life and led me pursue a career in ophthalmology. I have presented research on Fungal Keratitis and prosthetic corneas at the Association for Research in Vision and Ophthalmology national conference five times. I have also authored articles for the Journal of the American Medical Association (JAMA), the American Journal of Ophthalmology, the British Journal of Ophthalmology, JAMA Ophthalmology, Cornea, the Journal of Medicinal Chemistry, the Pan-American Journal of Ophthalmology, Chemistry, and others.To stay up-to-date with the latest research and developments in my field, I subscribe to key medical journals and attend conferences that bring my colleagues together to share innovations and best practices.Practicing with HPMG allows me to provide the best possible care for my patients. In our medical group, everyone is part of a team and we all work together to support each other. It is this model of teamwork that attracted me to HPMG, and it is the genuine support from my colleagues that allows me to deliver high-quality care to my patients.Because providing care is more than just fixing a problem, I want every patient I see to have a good experience. I enjoy making make funny faces for toddlers and spending extra time with concerned parents. I believe it is important to be on the same page with my patients, and the best way to do that is by learning about who they are outside of my clinic.
Cómo vivo bien
I have always loved hiking and taking long treks. Exploring the outdoors has marked every significant time in my life, and nature has always helped me maintain a healthy perspective on what is important. For our honeymoon, my wife and I spent weeks hiking the national parks of the West. On Maui, we have made a tradition of taking evening walks around the neighborhood at sunset. It is a special reminder of how lucky we are to have each other and to be on the beautiful island of Maui.In college, my best friend and I started backpacking in Yosemite. After that, I couldn't stop. When I am not in clinic, I like to get outside whenever I can. Maui has so much to offer and I love exploring the island. On weekends, my wife and I enjoy the many wonderful events that Maui hosts and, inspired by the farmer's markets here, we have started our own vegetable garden.
Read More
Read Less
Mi consultorio
Requisitos para una remisión
Necesita una remisión para ver a este proveedor.
Read More
Read Less
Grupos médicos y planes
Hawaii Permanente Medical Group
80 Mahalani Street, Wailuku, HI 96793
List Header Plans Accepted
Este proveedor acepta todos los planes de salud de Kaiser Permanente. Obtenga más información.

Información de contacto
24-hour prescription refill
808-643-7979
Appointment cancellations
808-243-6000
Behavioral Health Services
808-243-6420
Information and appointments
808-243-6000
Member Services
1-800-966-5955 (toll free)
Mi formación, certificados y licencias
Escuela de medicina
University of California (San Francisco) Medical Center
Formación médica
Internship
Internal Medicine
University of Hawaii Internal Medicine Residency Program

Honolulu , HI
Residency
Ophthalmology
University of California (San Francisco) Medical Center

San Francisco , CA
Fellowship
Cornea
University of California - Davis

Sacramento , CA
Se unió a Permanente Medical Group
2013
Identificación del proveedor
13294
Read More
Read Less
Mis hospitales
Tengo privilegios de admisión en los siguientes hospitales:
3288 Moanalua Road, Honolulu, HI 96819
Medición de la calidad de atención en nuestros hospitales: (PDF)
Si desea encontrar:
el horario de atención de un proveedor, busque en nuestro directorio de centros de atención
los proveedores incluidos en su plan o que aceptan pacientes nuevos, llame al 1-800-966-5955 (sin costo) o al 711 (línea TTY para personas con problemas auditivos o del habla)
La información de este directorio en línea se actualiza periódicamente. La disponibilidad de médicos, hospitales, proveedores y servicios puede cambiar.
Kaiser Permanente toma en cuenta los mismos niveles de calidad, la experiencia del miembro o los costos para seleccionar a los profesionales de la salud y los centros de atención en los planes del nivel Silver del Mercado de Seguros Médicos, como lo hace para todos los demás productos y líneas de negocios de KFHP (Kaiser Foundation Health Plan). Es posible que las medidas incluyan, entre otras, el rendimiento de Healthcare Effectiveness Data and Information Set (HEDIS)/Consumer Assessment of Healthcare Providers and Systems (CAHPS), las quejas de los miembros/pacientes, las calificaciones de seguridad del paciente, las medidas de calidad del hospital y la necesidad geográfica. Los miembros inscritos en los planes del Mercado de Seguros Médicos de KFHP tienen acceso a todos los proveedores del cuidado de la salud profesionales, institucionales y complementarios que participan en la red de proveedores contratados de los planes de KFHP, de acuerdo con los términos del plan de cobertura de KFHP de los miembros. Todos los médicos del grupo médico de Kaiser Permanente y los médicos de la red deben seguir los mismos procesos de revisión de calidad y certificaciones.
Kaiser Permanente aplica los mismos criterios en cuanto a la distribución geográfica para seleccionar los hospitales en los planes del Mercado de Seguros Médicos y en cuanto a todos los demás productos y líneas de negocio de Kaiser Foundation Health Plan (KFHP).
La información acerca de un profesional de la salud nos la proporciona el profesional de la salud o se obtiene en el proceso de certificación de credenciales. Si desea obtener información más actualizada sobre la licencia de un profesional de la salud, llame al Centro de Recursos del Consumidor (Consumer Resource Center) del Departamento de Comercio y Asuntos del Consumidor de Hawaii (Hawaii Department of Commerce and Consumer Affairs) al (808) 587-3295 o visite su sitio web (en inglés), o llame al Centro de Servicio al Cliente (Customer Service Center) de Kaiser Permanente al (808) 432-5955 (para Oahu) o al 1-800-966-5955 (sin costo, para las islas vecinas). Para las personas sordas, con problemas auditivos o del habla, llame al 1-800-966-5955 o al 711 (línea TTY).
Esta página fue actualizada por última vez el:

03/28/2020