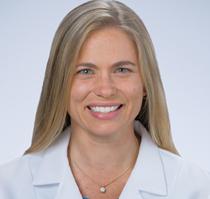 Mi especialidad:
Obstetrics-Gynecology (Ob-Gyn)
Mi afiliación de proveedor:
Proveedor de Kaiser Permanente
Idioma que hablo: English
Sexo: Mujer
Dónde ejerzo mi práctica médica
Esta información no está disponible en este momento.
Esta información no está disponible en este momento.
Servicios disponibles
Servicios de emergencia
Servicios de atención urgente
Servicios fuera del horario normal
Servicios de farmacia
Servicios no disponibles
Sin servicios de emergencia
Sin servicios de atención urgente
Sin servicios fuera del horario normal
Sin servicios de farmacia
Esta información no está disponible en este momento.
Map ends
Acerca de mí
I was born in Anchorage, Alaska, where my father was a general medical officer in the public health service. My parents grew tired of the cold so when I was four years old, we moved to sunny Hawaii and never looked back. They continue to live here to this day as I build my own family with my wonderful husband, who is a professional artist, and our two young children. One of my biggest influences was my father. Although he never pressured me to follow in his footsteps, I grew up noticing how satisfied he was with his work as a physician. Practicing medicine provides me with a variety of experiences, intellectual challenges and the opportunity to work with and educate people; all of which were factors I was looking for in a career.
Acerca de mi práctica médica
I was drawn to obstetrics and gynecology (Ob/Gyn) medicine because of the ability to practice surgical skills and procedures and to develop long-term relationships with my patients. One of my responsibilities as an Ob/Gyn physician is to educate my patients on how to maximize their well-being and guide them through changes to their body, from puberty through their reproductive years and into menopause. I enjoy sitting down with my patients and using visual aids to explain their health concerns or treatment options. I believe that health care is a team approach with the patient playing a key role, so taking the time to ensure they understand their options builds a sense of trust. Trust is one of the most important aspects of my patient relationships. It is my duty to provide my patients with options for care based on the most evidence and current information available. When a course of care is not clear, I listen carefully to their concerns rather than tell them what their concerns should be. I ensure that my patients know that they have been heard and in so doing, they are fully able to participate as a partner in their care. I love the integrated health care model we practice within the Hawaii Permanente Medical Group. The strong infrastructure ensures that my patients have easy access to specialists, and I find that electronic medical records make the transfer of information from one provider to the next very smooth. Members are treated equally and with the same emphasis on education and prevention. In addition to my duties as an Ob/Gyn physician I am involved with a number of projects and roles. I am honored to be the physician champion for the Intimate Partner Violence Prevention group for Kaiser Permanente Hawaii. In this role I help to develop screening recommendations and operational policies that support patients who are victims of Intimate Partner Violence.
Cómo vivo bien
To stay physically healthy, I try to eat well and enjoy swimming, hiking, snorkeling and kayaking. Reading and knitting helps me stay mentally fit. I also love to travel and explore new places and activities, and I draw on my family and friends for balance, perspective, and support
Read More
Read Less
Mi consultorio
Requisitos para una remisión
No necesita una remisión para ver a este proveedor.
Read More
Read Less
Grupos médicos y planes
Hawaii Permanente Medical Group
1010 Pensacola Street, Honolulu, HI 96814
List Header Plans Accepted
Este proveedor acepta todos los planes de salud de Kaiser Permanente. Obtenga más información.

Información de contacto
24-hour prescription refill
808-643-7979
Appointment cancellations
808-432-2000
Behavioral Health Services
808-432-7600
Information and appointments
808-432-2000
Member Services
1-800-966-5955 (toll free)
Mi formación, certificados y licencias
Escuela de medicina
University of Southern California
Formación médica
Residency
OB/GYN
University of Hawaii Obstetrics & Gynecology Residency Program

Honolulu , HI
Se unió a Permanente Medical Group
2007
Identificación del proveedor
5364
Read More
Read Less
Mis hospitales
Tengo privilegios de admisión en los siguientes hospitales:
3288 Moanalua Road, Honolulu, HI 96819
Medición de la calidad de atención en nuestros hospitales: (PDF)
Si desea encontrar:
el horario de atención de un proveedor, busque en nuestro directorio de centros de atención
los proveedores incluidos en su plan o que aceptan pacientes nuevos, llame al 1-800-966-5955 (sin costo) o al 711 (línea TTY para personas con problemas auditivos o del habla)
La información de este directorio en línea se actualiza periódicamente. La disponibilidad de médicos, hospitales, proveedores y servicios puede cambiar.
Kaiser Permanente toma en cuenta los mismos niveles de calidad, la experiencia del miembro o los costos para seleccionar a los profesionales de la salud y los centros de atención en los planes del nivel Silver del Mercado de Seguros Médicos, como lo hace para todos los demás productos y líneas de negocios de KFHP (Kaiser Foundation Health Plan). Es posible que las medidas incluyan, entre otras, el rendimiento de Healthcare Effectiveness Data and Information Set (HEDIS)/Consumer Assessment of Healthcare Providers and Systems (CAHPS), las quejas de los miembros/pacientes, las calificaciones de seguridad del paciente, las medidas de calidad del hospital y la necesidad geográfica. Los miembros inscritos en los planes del Mercado de Seguros Médicos de KFHP tienen acceso a todos los proveedores del cuidado de la salud profesionales, institucionales y complementarios que participan en la red de proveedores contratados de los planes de KFHP, de acuerdo con los términos del plan de cobertura de KFHP de los miembros. Todos los médicos del grupo médico de Kaiser Permanente y los médicos de la red deben seguir los mismos procesos de revisión de calidad y certificaciones.
Kaiser Permanente aplica los mismos criterios en cuanto a la distribución geográfica para seleccionar los hospitales en los planes del Mercado de Seguros Médicos y en cuanto a todos los demás productos y líneas de negocio de Kaiser Foundation Health Plan (KFHP).
La información acerca de un profesional de la salud nos la proporciona el profesional de la salud o se obtiene en el proceso de certificación de credenciales. Si desea obtener información más actualizada sobre la licencia de un profesional de la salud, llame al Centro de Recursos del Consumidor (Consumer Resource Center) del Departamento de Comercio y Asuntos del Consumidor de Hawaii (Hawaii Department of Commerce and Consumer Affairs) al (808) 587-3295 o visite su sitio webExternal Link (en inglés), o llame al Centro de Servicio al Cliente (Customer Service Center) de Kaiser Permanente al (808) 432-5955 (para Oahu) o al 1-800-966-5955 (sin costo, para las islas vecinas). Para las personas sordas, con problemas auditivos o del habla, llame al 1-800-966-5955 o al 711 (línea TTY).
Esta página fue actualizada por última vez el:

01/20/2019