Where to go for care in the Mid-Atlantic States Region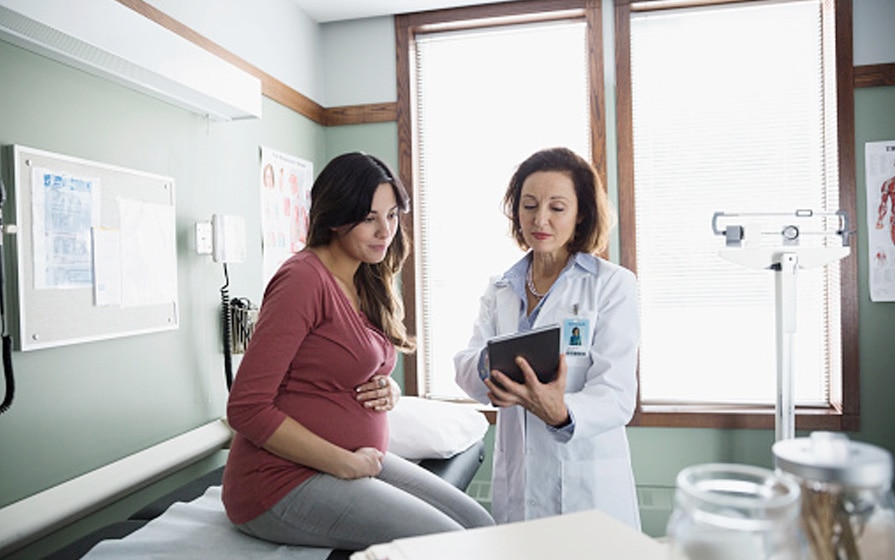 We offer prenatal care and labor and delivery services in many of our local facilities. No matter where you choose to go, you'll find a staff committed to your care.
Kaiser Permanente obstetricians are located at our premier hospitals 24/7 and have access to your electronic medical records and medical history so they can provide seamless care.

Labor and delivery locations
In the Mid-Atlantic States Region, you can choose to have your baby at any of our premier hospitals including Holy Cross Hospital.
About Holy Cross Hospital
This is not a Kaiser Permanente facility, and may not be operated by Kaiser Permanente physicians and staff. However, we work closely with the team at this affiliated facility to make sure their practices align with our own high standards of care. By offering Kaiser Permanente members access to care in this facility's labor and delivery department, we're able to serve more people in your community — and deliver the quality you expect from Kaiser Permanente in a location that's convenient to you.
Learn more about having your baby at Holy Cross Health
Holy Cross Hospital
1500 Forest Glen Rd.
Silver Spring, MD 20910
Get directions
Kaiser Permanente Medical Centers — Prenatal care & Ultrasounds locations
These locations provide prenatal care with on-site labs for your convenience. For an appointment, call 1-800-777-7904 (TTY 711).
Capitol Hill Medical Center
700 2nd St NE
Washington, DC 20002
Map and directions
Camp Springs Medical Center
6104 Old Branch Ave.
Temple Hills, MD 20748
Map and directions
Frederick Medical Center
7190 Crestwood Blvd
Frederick, MD 21703
Map and directions
Gaithersburg Medical Center
655 Watkins Mill Road
Gaithersburg, MD 20879
Map and directions
Kensington Medical Center
10810 Connecticut Ave
Kensington, MD 20895
Map and directions
Largo Medical Center
1221 Mercantile Lane
Upper Marlboro, MD 20774
Map and directions
Marlow Heights Medical Center
5100 Auth Way
Suitland, MD 20746
Map and directions
Northwest D.C. Medical Office Building
2301 M Street Northwest
Washington, DC 20037
Map and directions
Prince George's Medical Center
6525 Belcrest Road
Hyattsville, MD 20782
Map and directions
Shady Grove Medical Center
1396 Piccard Drive
Rockville, MD 20850
Map and directions
Silver Spring Medical Center
12201 Plum Orchard Drive
Silver Spring, MD 20904
Map and directions