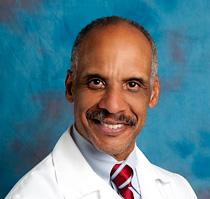 System Error
The information is not available
Mi especialidad:
Pulmonary Diseases
Mi afiliación de proveedor:
Kaiser Permanente medical center provider
Idioma que hablo: English
Sexo: Hombre
Dónde ejerzo mi práctica médica
Esta información no está disponible en este momento.
Esta información no está disponible en este momento.
Servicios disponibles
Servicios de emergencia
Servicios de atención urgente
Servicios fuera del horario normal
Servicios de farmacia
Servicios no disponibles
Sin servicios de emergencia
Sin servicios de atención urgente
Sin servicios fuera del horario normal
Sin servicios de farmacia
Esta información no está disponible en este momento.
Map ends
Acerca de mí
I am the youngest of four siblings, raised by my school teacher mother and my academic theologian father. My dad was also the pastor of our church in Los Angeles, and I think I internalized the lessons of faith and the focus on excellence, reverence and respect for others that my parents stressed. My father counseled others throughout his life. As a child, I recall passing by the living room and overhearing my father's conferences with church members. He never interrupted their accounts of joy, grief and struggle. I realized that he often helped others by giving them the gift of unhurried listening. Through witnessing those interactions as a child, I believe that the seed of helping others was sown. In college, I ran track and studied biology. Although I love surf fishing and the ocean, I ultimately chose medicine over marine biology. I am grateful to everyone who has inspired and assisted me along the way, including church members, classmates, teachers, and of course, my parents, siblings, fantastic wife and our two wonderful children. They have all given my life purpose and meaning.
Acerca de mi práctica médica
As a pulmonary and critical care physician, I enjoy the range of experiences from working with hospitalized patients to busy days in the office. I try to enjoy every new member I meet and that helps me enjoy my job. I was taught that you should treat each patient as if that person was the only patient in your practice. I try to do this, but as a result I sometimes run late. I work hard to stay abreast of new information in my specialty and I also try to learn about other areas of medicine to remain well-rounded. I enjoy patient education, and I often learn a great deal from my patients as well by just listening. While I have a tremendous array of medications at my disposal, I can often accomplish the most by getting members to quit smoking, eat a balanced diet in moderation and maintain physical activity. Some patients feel that with respiratory problems, they need to slow down, but I think that the opposite is true. I have found that the Kaiser Permanente electronic medical record is a wonderful tool that helps keep our members educated and informed. This system allows me to stay in touch with our members and colleagues like never before.
Cómo vivo bien
I have been blessed to have the education and experiences to understand the elements of a healthy life: Manage stress, stay positive, remain physically active, eat to live and engage with the people and activities you enjoy. I am lucky to have a physician wife who is a fantastic cook. I love to hear her utter those three wonderful words, "Are you hungry?" She always prepares great salads and fresh vegetables, and we try to avoid overeating. I am aware of the hazards of liquid calories, so I try to avoid sodas and juice. I come from a family of track athletes, and I still enjoy competing in master's track and field. I have been able to place in the top five in the nation (in my age group) in the 400 meter dash for many years. Someday I will win. Just training to compete keeps me motivated. As I have aged, I have learned that adequate rest is very important to performance, both athletically and professionally. I have a strange hobby of raising turtles (a carryover from childhood). I get very excited when I see hatchlings! I also enjoy biking, surf fishing and coaching. I am proud to have mentored several young people who have gone on to medical school.
Read More
Read Less
Grupos médicos y planes
The Southeast Permanente Medical Group
2400 Mount Zion Parkway, Jonesboro, GA 30236
List Header Plans Accepted
HMO or EPO
Individual & Family Plans
Individual & Family Plans - Added Choice
Multi-Choice or POS
Senior Advantage
Signature HMO
Información de contacto
Health Line
1-800-255-0056 (toll-free TTY for the hearing/speech impaired)
Health Line
1-800-611-1811 (toll free)
Health Line locally
404-365-0966
Mi formación, certificaciones y licenciaturas
Escuela de medicina
Esta información no está disponible en este momento.
Formación médica
Medical School
University of California - San Francisco

San Francisco , CA
Internship/Residency
Internal Medicine
George Washington University Medical Center

Washington , DC
Fellowship
Pulmonary Diseases
University of California - San Francisco

San Francisco , CA
Se unió a Permanente Medical Group
1991

Read More Read Less
Si desea encontrar:
el horario de atención de un proveedor de Kaiser Permanente, busque en nuestro directorio de centros de atención
los proveedores de Kaiser Permanente que aceptan pacientes nuevos, llame al (404) 365-0966, 1-800-611-1811 (sin costo) o al 711 (línea TTY para personas con problemas auditivos o del habla)
el horario de atención de los proveedores afiliados o para saber si están aceptando pacientes nuevos, llame directamente a sus consultorios
La información de este directorio en línea se actualiza periódicamente. La disponibilidad de médicos, hospitales, proveedores y servicios puede cambiar. Antes de recibir atención en un centro de atención, seleccione la ubicación en nuestro directorio y verifique los tipos de planes aceptados en "About this facility" ("Acerca de este centro de atención") para asegurarse de que esté disponible en su plan. Si no se mencionan tipos de planes, el centro de atención está disponible para todos los tipos de planes.
Kaiser Permanente toma en cuenta los mismos niveles de calidad, la experiencia del miembro o los costos para seleccionar a los profesionales de la salud y los centros de atención en los planes del nivel Silver del Mercado de Seguros Médicos, como lo hace para todos los demás productos y líneas de negocios de KFHP (Kaiser Foundation Health Plan). Es posible que las medidas incluyan, entre otras, el rendimiento de Healthcare Effectiveness Data and Information Set (HEDIS)/Consumer Assessment of Healthcare Providers and Systems (CAHPS), las quejas de los miembros/pacientes, las calificaciones de seguridad del paciente, las medidas de calidad del hospital y la necesidad geográfica. Los miembros inscritos en los planes del Mercado de Seguros Médicos de KFHP tienen acceso a todos los proveedores del cuidado de la salud profesionales, institucionales y complementarios que participan en la red de proveedores contratados de los planes de KFHP, de acuerdo con los términos del plan de cobertura de KFHP de los miembros. Todos los médicos del grupo médico de Kaiser Permanente y los médicos de la red deben seguir los mismos procesos de revisión de calidad y certificaciones.
Kaiser Permanente aplica los mismos criterios en cuanto a la distribución geográfica para seleccionar los hospitales en los planes del Mercado de Seguros Médicos y en cuanto a todos los demás productos y líneas de negocio de Kaiser Foundation Health Plan (KFHP).
La información acerca de un profesional de la salud nos la proporciona el profesional de la salud o la red del profesional de la salud, o se obtiene en el proceso de certificación de credenciales. Es posible que la autorización del Colegio de Médicos no refleje los servicios contratados disponibles por parte de los profesionales de la salud incluidos en nuestro directorio. Si tiene alguna pregunta sobre esto o sobre cualquiera de nuestros profesionales de la salud, llámenos al 1-800-611-1811 (sin costo). Para personas con problemas auditivos o del habla: 1-888-865-5813 o al 711 (línea TTY). También puede llamar al Colegio de Médicos Compuesto de Georgia (Georgia Composite Medical Board) al (404) 656-3913 o visitar su sitio web (en inglés).
Esta página fue actualizada por última vez el:

07/05/2020