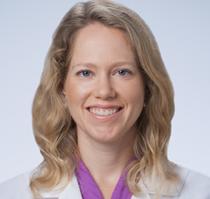 System Error
The information is not available
Mi especialidad:
Geriatric Medicine
Mi afiliación de proveedor:
Kaiser Permanente provider
Idioma que hablo: English
Sexo: Mujer
Es necesaria una remisión.
Dónde ejerzo mi práctica médica
Esta información no está disponible en este momento.
Esta información no está disponible en este momento.
Servicios disponibles
Servicios de emergencia
Servicios de atención urgente
Servicios fuera del horario normal
Servicios de farmacia
Servicios no disponibles
Sin servicios de emergencia
Sin servicios de atención urgente
Sin servicios fuera del horario normal
Sin servicios de farmacia
Esta información no está disponible en este momento.
Map ends
Acerca de mí
I was born and raised in rural Maryland, where I gained an appreciation for small-town life. After living in big cities on the East Coast during my medical training, I decided to travel to different parts of the country. When I came to Hawaii, I fell in love with the lifestyle, the culture, and the people. My father is a mortician and runs a funeral home with my mother. As I grew up watching my parents working with people in our community during critical times in their lives, I knew that I wanted to be in a profession where I could do the same good they were doing.
Acerca de mi práctica médica
I love science and I saw practicing medicine as a great way to combine these two interests. The supportive approach my parents took in handling situations with families influenced my decision to choose family medicine as my specialty. I have a lot of admiration for my grandparents, and they taught me how to respect and understand older people. After my family medicine residency, I did a fellowship in geriatrics, which seemed like a natural next step if I'd be working with families. I like being part of the decision-making as it relates to health, especially when it comes to helping patients in their later years. The wisdom and joy demonstrated by older patients is especially uplifting to me. I'm a member of the American Academy of Family Physicians and the American Geriatrics Society. To stay up-to-date on the latest developments in medicine, I read journal articles, listen to medical podcasts, and attend professional conferences. I learn a lot from the interaction I have with geriatric fellows at the University of Hawaii, John A. Burns School of Medicine, and with our own residents. After working in several care delivery systems, I've come to believe that having everything under one roof — specialists, testing, hospital stays, outpatient offices, and business operations — can translate into an excellent quality of care and convenience for patients. The Hawaii Permanente Medical Group was attractive to me as a place to practice because of its integrative model and because of its supportive and inclusive environment. I chose family medicine and geriatrics as my specialty because it places patients in the social context of their community and family. I also want to make sure that patients understand all of their options in the face of today's complex technology, which requires more decision-making than ever. To connect with patients, I take time to talk to them. Everyone has a story to tell, and I love being surprised by what patients tell me, particularly when it's about overcoming odds in their lives.
Cómo vivo bien
To stay physically and mentally healthy, I get up early most days and go for a run. I like to spend time with friends, and I schedule talks and video chats with my parents, brothers, nephews, and grandmother. I like to do anything outdoors, especially swimming, scuba diving, cycling, and occasionally participating in a race. Playing piano also helps me unwind. Away from work, I enjoy the wonderful restaurants in Hawaii, and I like to explore the islands, especially the Big Island, where I worked for a time before settling on Oahu.
Read More
Read Less
Mi consultorio
Requisitos para una remisión
Necesita una remisión para ver a este proveedor.
Read More
Read Less
Grupos médicos y planes
Hawaii Permanente Medical Group
1010 Pensacola Street, Honolulu, HI 96814
List Header Plans Accepted
Este proveedor acepta todos los planes de salud de Kaiser Permanente. Obtenga más información.

Información de contacto
24-hour prescription refill
808-643-7979
Appointment cancellations
808-432-2000
Behavioral Health Services
808-432-7600
Information and appointments
808-432-2000
Member Services
1-800-966-5955 (toll free)
Mi formación, certificados y licencias
Escuela de medicina
University of Maryland School of Medicine
Formación médica
Residency
Family Medicine
Thomas Jefferson University Hospital

Philadelphia , PA
Fellowship
Geriatrics
Thomas Jefferson University Hospital

Philadelphia , PA
Se unió a Permanente Medical Group
2012
Identificación del proveedor
13067
Read More
Read Less
Mis hospitales
Tengo privilegios de admisión en los siguientes hospitales:
3288 Moanalua Road, Honolulu, HI 96819
Tengo privilegios de admisión en los siguientes hospitales:
Medición de la calidad de atención en nuestros hospitales: (PDF)
Si desea encontrar:
el horario de atención de un proveedor, busque en nuestro directorio de centros de atención
los proveedores incluidos en su plan o que aceptan pacientes nuevos, llame al 1-800-966-5955 (sin costo) o al 711 (línea TTY para personas con problemas auditivos o del habla)
La información de este directorio en línea se actualiza periódicamente. La disponibilidad de médicos, hospitales, proveedores y servicios puede cambiar.
Kaiser Permanente toma en cuenta los mismos niveles de calidad, la experiencia del miembro o los costos para seleccionar a los profesionales de la salud y los centros de atención en los planes del nivel Silver del Mercado de Seguros Médicos, como lo hace para todos los demás productos y líneas de negocios de KFHP (Kaiser Foundation Health Plan). Es posible que las medidas incluyan, entre otras, el rendimiento de Healthcare Effectiveness Data and Information Set (HEDIS)/Consumer Assessment of Healthcare Providers and Systems (CAHPS), las quejas de los miembros/pacientes, las calificaciones de seguridad del paciente, las medidas de calidad del hospital y la necesidad geográfica. Los miembros inscritos en los planes del Mercado de Seguros Médicos de KFHP tienen acceso a todos los proveedores del cuidado de la salud profesionales, institucionales y complementarios que participan en la red de proveedores contratados de los planes de KFHP, de acuerdo con los términos del plan de cobertura de KFHP de los miembros. Todos los médicos del grupo médico de Kaiser Permanente y los médicos de la red deben seguir los mismos procesos de revisión de calidad y certificaciones.
Kaiser Permanente aplica los mismos criterios en cuanto a la distribución geográfica para seleccionar los hospitales en los planes del Mercado de Seguros Médicos y en cuanto a todos los demás productos y líneas de negocio de Kaiser Foundation Health Plan (KFHP).
La información acerca de un profesional de la salud nos la proporciona el profesional de la salud o se obtiene en el proceso de certificación de credenciales. Si desea obtener información más actualizada sobre la licencia de un profesional de la salud, llame al Centro de Recursos del Consumidor (Consumer Resource Center) del Departamento de Comercio y Asuntos del Consumidor de Hawaii (Hawaii Department of Commerce and Consumer Affairs) al (808) 587-3295 o visite su sitio web (en inglés), o llame al Centro de Servicio al Cliente (Customer Service Center) de Kaiser Permanente al (808) 432-5955 (para Oahu) o al 1-800-966-5955 (sin costo, para las islas vecinas). Para las personas sordas, con problemas auditivos o del habla, llame al 1-800-966-5955 o al 711 (línea TTY).
Esta página fue actualizada por última vez el:

07/05/2020