Natalie N. Y. Young Albanese, MD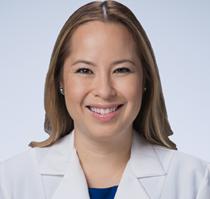 Mi especialidad:
Internal Medicine
Mi afiliación de proveedor:
Proveedor de Kaiser Permanente
Idioma que hablo: English
Sexo: Mujer
Dónde ejerzo mi práctica médica
Esta información no está disponible en este momento.
Esta información no está disponible en este momento.
Servicios disponibles
Servicios de emergencia
Servicios de atención urgente
Servicios fuera del horario normal
Servicios de farmacia
Servicios no disponibles
Sin servicios de emergencia
Sin servicios de atención urgente
Sin servicios fuera del horario normal
Sin servicios de farmacia
Esta información no está disponible en este momento.
Map ends
Acerca de mí
I grew up in Pearl City and am part-Hawaiian. My parents taught me faith, humility, and perseverance. Their sacrifices made it possible for me to go to the Kamehameha Schools, Stanford University, the University of Hawaii, John A. Burns School of Medicine, and New York University Internal Medicine Primary Care Residency. As the first in my family to go to graduate school, I am grateful for my education, and in return I want to give back by serving others.
Acerca de mi práctica médica
At the beginning of my medical training I was interested in primary care and public health. During my clinical rotations my interests broadened to include health promotion, disease prevention, and continuity of care. This led to my decision to pursue a specialty in internal medicine, which involves a diverse patient population and allows me to focus on the biological, psychological, and sociocultural components of health and illness. My medical training provided me basic knowledge, clinical skills, and experience with a wide range of diseases, all of which help me deliver better care to the people of Hawaii.
I have given numerous presentations and have published articles on topics such as obesity-related health behaviors, psychological and behavioral factors in people with diabetes and hypertension, culturally appropriate methods of tobacco intervention, la'au lapa'au (traditional Hawaiian medicine and spirituality) and lomilomi (massage), and the interface of la'au lapa'au and Western medicine in Hawaii. I presented my research at the Society of General Internal Medicine in Toronto and Miami Beach, the New England Society of General Internal Medicine in Boston, the American Public Health Association in Philadelphia, the American Diabetes Association in New Orleans, the New York University Department of Medicine Research Symposium, the John A. Burns Native Hawaiian Center of Excellence, and Stanford University Human Biology Honors Symposium. My articles have been published in the Journal of General Internal Medicine and the Hawaii Medical Journal.
To keep up with current medical research, I read the New England Journal of Medicine, American College of Physicians JournalWise, the American Medical Association Morning Rounds, the Annals of Internal Medicine, the Journal of the American Medical Association, the British Medical Journal, and The Lancet. I also consult online resources such as Journal Club, UpToDate, and Medscape, and I attend conferences as both presenter and participant.
I believe in the coordinated care that the Hawaii Permanente Medical Group provides to patients. Every person involved, from provider to staff member to patient, is part of a team with a common goal to enhance the member's health and well-being. I aspire to provide high-quality, comprehensive, culturally sensitive care that focuses on the whole person rather than just a collection of symptoms. I enjoy guiding my patients as well as learning from them. They teach me on a daily basis the importance of hope, family, and being able to find joy and humor in life.
Cómo vivo bien
My faith and my family keep me grounded. I love going to church, being engaged in my community, and acting and singing, which I have enjoyed since childhood. I stay physically active by playing with my dog, going to the beach, boxing, and dancing.
Read More
Read Less
Mi consultorio
Requisitos para una remisión
No necesita una remisión para ver a este proveedor.
Read More
Read Less
Grupos médicos y planes
Hawaii Permanente Medical Group
94-1480 Moaniani Street, Waipahu, HI 96797
List Header Plans Accepted
Este proveedor acepta todos los planes de salud de Kaiser Permanente. Obtenga más información.

Información de contacto
24-hour prescription refill
808-643-7979
Appointment cancellations
808-432-2000
Behavioral Health Services
808-432-7600
Information and appointments
808-432-2000
Member Services
1-800-966-5955 (toll free)
Mi formación, certificados y licencias
Escuela de medicina
University of Hawaii - Manoa JABSOM
Formación médica
Internship
Primary Care - Internal Medicine
New York University School of Medicine

New York , NY
Residency
Internal Medicine
New York University School of Medicine

New York , NY
Se unió a Permanente Medical Group
2015
Identificación del proveedor
15240
Read More
Read Less
Mis hospitales
Esta información no está disponible en este momento.
Si desea encontrar:
el horario de atención de un proveedor, busque en nuestro directorio de centros de atención
los proveedores incluidos en su plan o que aceptan pacientes nuevos, llame al 1-800-966-5955 (sin costo) o al 711 (línea TTY para personas con problemas auditivos o del habla)
La información de este directorio en línea se actualiza periódicamente. La disponibilidad de médicos, hospitales, proveedores y servicios puede cambiar.
Kaiser Permanente toma en cuenta los mismos niveles de calidad, la experiencia del miembro o los costos para seleccionar a los profesionales de la salud y los centros de atención en los planes del nivel Silver del Mercado de Seguros Médicos, como lo hace para todos los demás productos y líneas de negocios de KFHP (Kaiser Foundation Health Plan). Es posible que las medidas incluyan, entre otras, el rendimiento de Healthcare Effectiveness Data and Information Set (HEDIS)/Consumer Assessment of Healthcare Providers and Systems (CAHPS), las quejas de los miembros/pacientes, las calificaciones de seguridad del paciente, las medidas de calidad del hospital y la necesidad geográfica. Los miembros inscritos en los planes del Mercado de Seguros Médicos de KFHP tienen acceso a todos los proveedores del cuidado de la salud profesionales, institucionales y complementarios que participan en la red de proveedores contratados de los planes de KFHP, de acuerdo con los términos del plan de cobertura de KFHP de los miembros. Todos los médicos del grupo médico de Kaiser Permanente y los médicos de la red deben seguir los mismos procesos de revisión de calidad y certificaciones.
Kaiser Permanente aplica los mismos criterios en cuanto a la distribución geográfica para seleccionar los hospitales en los planes del Mercado de Seguros Médicos y en cuanto a todos los demás productos y líneas de negocio de Kaiser Foundation Health Plan (KFHP).
La información acerca de un profesional de la salud nos la proporciona el profesional de la salud o se obtiene en el proceso de certificación de credenciales. Si desea obtener información más actualizada sobre la licencia de un profesional de la salud, llame al Centro de Recursos del Consumidor (Consumer Resource Center) del Departamento de Comercio y Asuntos del Consumidor de Hawaii (Hawaii Department of Commerce and Consumer Affairs) al (808) 587-3295 o visite su sitio webExternal Link (en inglés), o llame al Centro de Servicio al Cliente (Customer Service Center) de Kaiser Permanente al (808) 432-5955 (para Oahu) o al 1-800-966-5955 (sin costo, para las islas vecinas). Para las personas sordas, con problemas auditivos o del habla, llame al 1-800-966-5955 o al 711 (línea TTY).
Esta página fue actualizada por última vez el:

01/22/2019