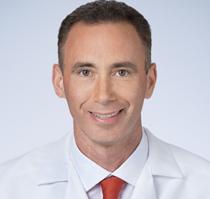 Mi especialidad:
Occupational Medicine
Mi afiliación de proveedor:
Proveedor de Kaiser Permanente
Idioma que hablo: English
Sexo: Hombre
Dónde ejerzo mi práctica médica
Esta información no está disponible en este momento.
Esta información no está disponible en este momento.
Servicios disponibles
Servicios de emergencia
Servicios de atención urgente
Servicios fuera del horario normal
Servicios de farmacia
Servicios no disponibles
Sin servicios de emergencia
Sin servicios de atención urgente
Sin servicios fuera del horario normal
Sin servicios de farmacia
Esta información no está disponible en este momento.
Map ends
Acerca de mí
I was born on the East Coast, though my family relocated to the West Coast and eventually settled in the Mid West. I had always wanted to live in Hawaii, so I made it a point to do some of my elective medical rotations here. Upon graduating from medical school, I returned for good. I love the isle's trade wind weather, fantastic scenery and strong community spirit.
Acerca de mi práctica médica
I have always enjoyed analytical and investigative work but also consider myself to be a strong people person. Fortunately, a medical career allows me to combine all of my interests and strengths. Specializing in occupational medicine was a natural and befitting decision for me because I am able to apply my medical training in physical medicine and rehabilitation. I also get to see patients on both an urgent and ongoing basis; for me it is the best of both worlds. I enjoy occupational medicine because I can often relate to my patients who are primarily working adults in a variety of professions. From the age of seven, I worked in many types of jobs before pursuing a medical career, from stints in "blue-collar" labor positions to "white collar" professional and technical work. I truly enjoy getting to know my patients and being reminded of my own personal experiences. For me, the physician/patient relationship is the best part of being a doctor; it never gets old. I learn a great deal from my patients and I love listening to their experiences and hearing about all aspects of their lives, even those not directly related to their health or medical condition. This relationship helps me to be a better advocate for my patients and provide them with a greater understanding of their health. My philosophy is to treat my patients how I would like my family to be treated. The Hawaii Permanente Medical Group consists of an incredibly talented and supportive group of physicians. I am thankful to have access to so many gifted specialists offering such high quality coordinated care and I am honored to have them as colleagues.
Cómo vivo bien
I stay fit through a combination of weight lifting, cardio work, surfing and swimming. I stay mentally healthy by playing with my great Golden Retriever, Sunny. I also enjoy socializing with my friends and family, and spend much of my free time at church, the beach or the gym.
Read More
Read Less
Mi consultorio
Requisitos para una remisión
No necesita una remisión para ver a este proveedor.
Read More
Read Less
Grupos médicos y planes
Hawaii Permanente Medical Group
1010 Pensacola Street, Honolulu, HI 96814
List Header Plans Accepted
Este proveedor acepta todos los planes de salud de Kaiser Permanente. Obtenga más información.

Información de contacto
24-hour prescription refill
808-643-7979
Appointment cancellations
808-432-2000
Behavioral Health Services
808-432-7600
Information and appointments
808-432-2000
Member Services
1-800-966-5955 (toll free)
Mi formación, certificados y licencias
Escuela de medicina
University of Kansas Medical Center
Formación médica
Internship
Internal Medicine
University of Kansas Medical Center

Kansas City , KS
Residency
Phys. Med. & Rehab.
University of Kansas Medical Center

Kansas City , KS
Se unió a Permanente Medical Group
2007
Identificación del proveedor
9051
Read More
Read Less
Mis hospitales
Esta información no está disponible en este momento.
Si desea encontrar:
el horario de atención de un proveedor, busque en nuestro directorio de centros de atención
los proveedores incluidos en su plan o que aceptan pacientes nuevos, llame al 1-800-966-5955 (sin costo) o al 711 (línea TTY para personas con problemas auditivos o del habla)
La información de este directorio en línea se actualiza periódicamente. La disponibilidad de médicos, hospitales, proveedores y servicios puede cambiar.
Kaiser Permanente toma en cuenta los mismos niveles de calidad, la experiencia del miembro o los costos para seleccionar a los profesionales de la salud y los centros de atención en los planes del nivel Silver del Mercado de Seguros Médicos, como lo hace para todos los demás productos y líneas de negocios de KFHP (Kaiser Foundation Health Plan). Es posible que las medidas incluyan, entre otras, el rendimiento de Healthcare Effectiveness Data and Information Set (HEDIS)/Consumer Assessment of Healthcare Providers and Systems (CAHPS), las quejas de los miembros/pacientes, las calificaciones de seguridad del paciente, las medidas de calidad del hospital y la necesidad geográfica. Los miembros inscritos en los planes del Mercado de Seguros Médicos de KFHP tienen acceso a todos los proveedores del cuidado de la salud profesionales, institucionales y complementarios que participan en la red de proveedores contratados de los planes de KFHP, de acuerdo con los términos del plan de cobertura de KFHP de los miembros. Todos los médicos del grupo médico de Kaiser Permanente y los médicos de la red deben seguir los mismos procesos de revisión de calidad y certificaciones.
Kaiser Permanente aplica los mismos criterios en cuanto a la distribución geográfica para seleccionar los hospitales en los planes del Mercado de Seguros Médicos y en cuanto a todos los demás productos y líneas de negocio de Kaiser Foundation Health Plan (KFHP).
La información acerca de un profesional de la salud nos la proporciona el profesional de la salud o se obtiene en el proceso de certificación de credenciales. Si desea obtener información más actualizada sobre la licencia de un profesional de la salud, llame al Centro de Recursos del Consumidor (Consumer Resource Center) del Departamento de Comercio y Asuntos del Consumidor de Hawaii (Hawaii Department of Commerce and Consumer Affairs) al (808) 587-3295 o visite su sitio webExternal Link (en inglés), o llame al Centro de Servicio al Cliente (Customer Service Center) de Kaiser Permanente al (808) 432-5955 (para Oahu) o al 1-800-966-5955 (sin costo, para las islas vecinas). Para las personas sordas, con problemas auditivos o del habla, llame al 1-800-966-5955 o al 711 (línea TTY).
Esta página fue actualizada por última vez el:

01/17/2019