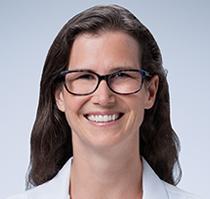 System Error
The information is not available
Mi especialidad:
Certified Nurse Midwife
Mi afiliación de proveedor:
Kaiser Permanente provider
Idioma que hablo: English
Sexo: Mujer
Dónde ejerzo mi práctica médica
Esta información no está disponible en este momento.
Esta información no está disponible en este momento.
Servicios disponibles
Servicios de emergencia
Servicios de atención urgente
Servicios fuera del horario normal
Servicios de farmacia
Servicios no disponibles
Sin servicios de emergencia
Sin servicios de atención urgente
Sin servicios fuera del horario normal
Sin servicios de farmacia
Esta información no está disponible en este momento.
Map ends
Acerca de mí
Born in Massachusetts, I went to Kenyon College in Ohio for my Bachelor of Arts in English Literature, lived in Colorado and England, and ultimately settled in Portland, Oregon. In Portland I went to doula school to learn to be a birth coach and was inspired to become a midwife. Luckily for me there was a top-ranked midwifery program at the nearby Oregon Health & Science University.
My husband and two children motivate me to be the best version of myself. My best friend's mother, one of the most inspiring women I've ever met, influenced me to become a nurse-midwife. I wanted to be just like her and have amazing experiences at work every day. As a midwife I'm able to provide care in a calm, supportive hospital setting that allows for an immediate response in case of a complication, something that wasn't an option for my mother.

Acerca de mi práctica médica
While childbirth is the most amazing part of being a midwife, I've always been concerned about all aspects of women's and family health. My professional interests include well women's exams, birth control options, prenatal care, and natural childbirth.
To stay up-to-date, I attend professional conferences, where I learn the latest techniques, and catch up with old friends and colleagues. I'm always curious to know more, so I'm constantly researching anything new that comes to my attention. My affiliations with the American College of Nurse-Midwives and the Sigma Theta Tau International Honor Society also help to keep me connected to the latest thinking in my field.
I worked for Kaiser Permanente in Oregon and saw the excellent care that resulted from the close collaboration among providers. I decided then and there that I wanted to work for Kaiser Permanente forever. When the opportunity for bringing midwifery to Maui Memorial Medical Center came up, it was a dream come true. My family and I were ready to embrace the beautiful culture of aloha.
My approach is to give women and their families all the information they need in order to make the best, safest decisions regarding care, whether they want a large family or no children at all, natural birth, or an epidural. It's a joy to see my patients and their families over the years, especially when babies I helped guide into the world come back with their moms. There's always time to talk story while we do an exam and take care of any health care needs.

Cómo vivo bien
For me staying healthy means getting outside, swimming in the ocean, camping, or digging in my garden. We try to grow as much food as possible—my kids are much more likely to eat a vegetable if they've grown and picked it themselves! Being in nature is important for my mood and mental energy. I also enjoy making pottery, which is almost like meditation for me. I love playing with my kids and husband, exploring with them, and trying new activities. I've written two books: "A Chicken in Every Yard" and "The New Rules of the Roost."

Read More
Read Less
Mi consultorio
Requisitos para una remisión
No necesita una remisión para ver a este proveedor.
Read More
Read Less
Grupos médicos y planes
Hawaii Permanente Medical Group
80 Mahalani Street, Wailuku, HI 96793
List Header Plans Accepted
Este proveedor acepta todos los planes de salud de Kaiser Permanente. Obtenga más información.

Información de contacto
24-hour prescription refill
808-643-7979
Appointment cancellations
808-243-6000
Behavioral Health Services
808-243-6420
Information and appointments
808-243-6000
Member Services
1-800-966-5955 (toll free)
Si desea encontrar:
el horario de atención de un proveedor, busque en nuestro directorio de centros de atención
los proveedores incluidos en su plan o que aceptan pacientes nuevos, llame al 1-800-966-5955 (sin costo) o al 711 (línea TTY para personas con problemas auditivos o del habla)
La información de este directorio en línea se actualiza periódicamente. La disponibilidad de médicos, hospitales, proveedores y servicios puede cambiar.
Kaiser Permanente toma en cuenta los mismos niveles de calidad, la experiencia del miembro o los costos para seleccionar a los profesionales de la salud y los centros de atención en los planes del nivel Silver del Mercado de Seguros Médicos, como lo hace para todos los demás productos y líneas de negocios de KFHP (Kaiser Foundation Health Plan). Es posible que las medidas incluyan, entre otras, el rendimiento de Healthcare Effectiveness Data and Information Set (HEDIS)/Consumer Assessment of Healthcare Providers and Systems (CAHPS), las quejas de los miembros/pacientes, las calificaciones de seguridad del paciente, las medidas de calidad del hospital y la necesidad geográfica. Los miembros inscritos en los planes del Mercado de Seguros Médicos de KFHP tienen acceso a todos los proveedores del cuidado de la salud profesionales, institucionales y complementarios que participan en la red de proveedores contratados de los planes de KFHP, de acuerdo con los términos del plan de cobertura de KFHP de los miembros. Todos los médicos del grupo médico de Kaiser Permanente y los médicos de la red deben seguir los mismos procesos de revisión de calidad y certificaciones.
Kaiser Permanente aplica los mismos criterios en cuanto a la distribución geográfica para seleccionar los hospitales en los planes del Mercado de Seguros Médicos y en cuanto a todos los demás productos y líneas de negocio de Kaiser Foundation Health Plan (KFHP).
La información acerca de un profesional de la salud nos la proporciona el profesional de la salud o se obtiene en el proceso de certificación de credenciales. Si desea obtener información más actualizada sobre la licencia de un profesional de la salud, llame al Centro de Recursos del Consumidor (Consumer Resource Center) del Departamento de Comercio y Asuntos del Consumidor de Hawaii (Hawaii Department of Commerce and Consumer Affairs) al (808) 587-3295 o visite su sitio web (en inglés), o llame al Centro de Servicio al Cliente (Customer Service Center) de Kaiser Permanente al (808) 432-5955 (para Oahu) o al 1-800-966-5955 (sin costo, para las islas vecinas). Para las personas sordas, con problemas auditivos o del habla, llame al 1-800-966-5955 o al 711 (línea TTY).
Esta página fue actualizada por última vez el:

07/12/2020